Seven Advanced Academy, a first-class IT Training Institute based in Cameroon has launched the first institutional bilingual e-learning platform in the CEMAC sub region. Dubbed Seven E-Learning (https://seven-elearning.com/), the platform fills the void that existed before now in digital learning in Cameroon and in French-speaking Africa.
As instructed by CEO Mrs. Estelle Yomba, Seven e-learning is perfectly bilingual (English and French) and affordable to permit French-speaking Africans and others to benefit from quality IT training online which prior to now was not the case.
Seven e-learning offers practical oriented online training in all IT programs enjoyed by onsite students at Seven Academy such as Full-stack web development, Android app development, Digital marketing, Project management (PMP), IT security, Data science and machine learning, Ethical hacking, Computer networks, and many others.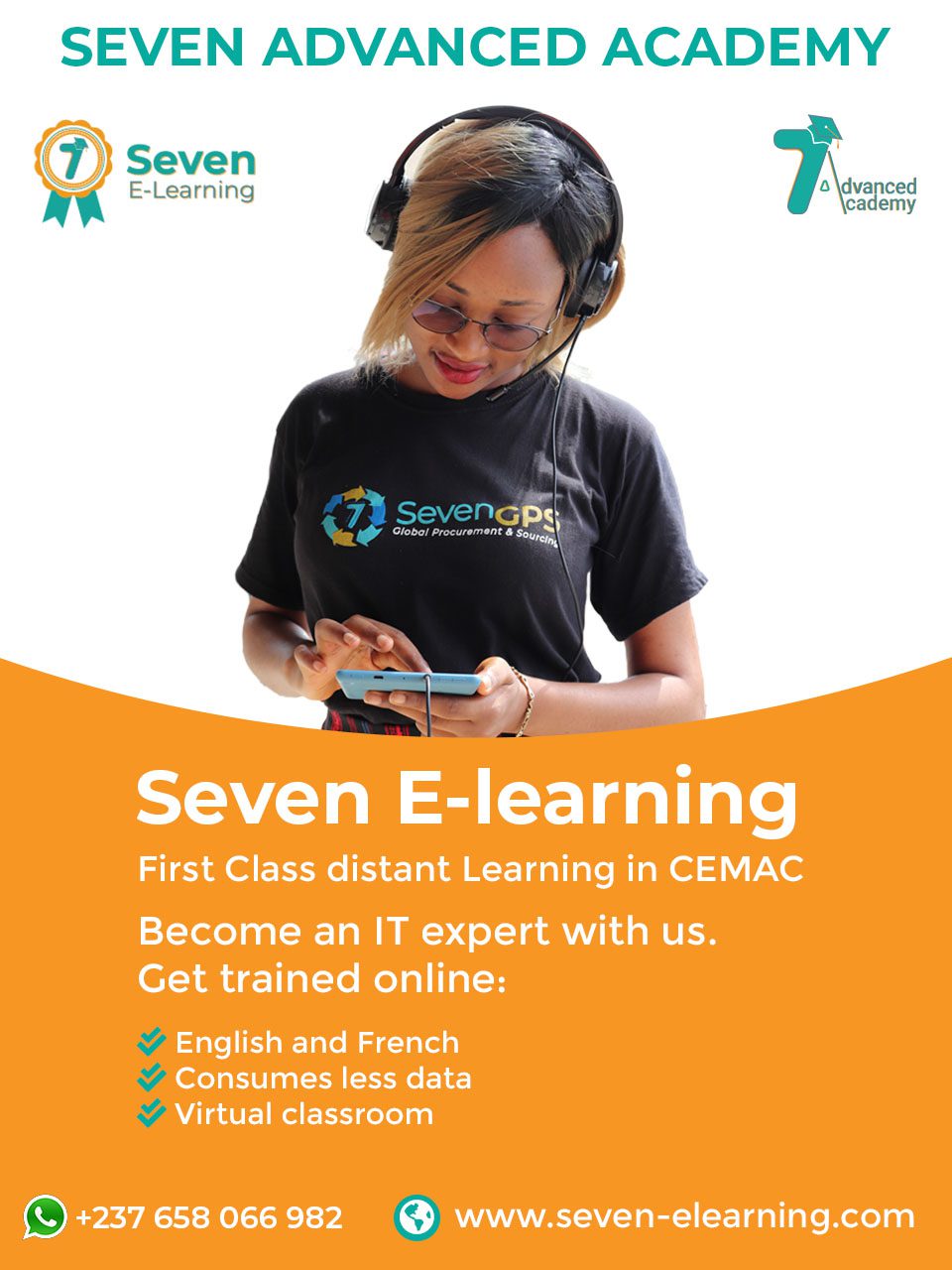 The three main features of the platform include the Application Portal which acts as a student admission center, the Learning Management System (LMS) where students can actually see program content like course outline, timetable, submit assignments, interact with their instructors, receive notifications, and discuss in a forum.
The third feature is the Virtual Classroom: Here, the students have the possibility to participate in a live classroom session with their instructor where they can raise their hands to ask a question and do many other live interactions provided by the software.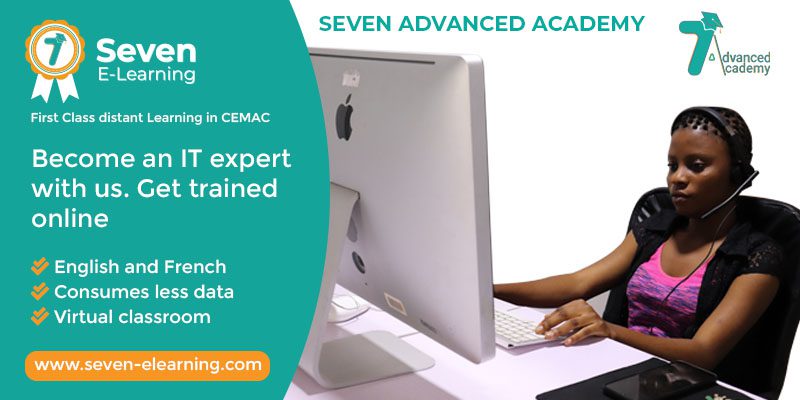 With Seven Academy recognized as one of the best IT training institutes in Cameroon, it has as mission the provision of access to problem-solving quality education in Africa. The idea was born due to persistent calls from students in different regions of Cameroon students and their counterparts in other African countries who want our quality IT training but cannot afford to make it to Douala.
Visit Seven E-Learning today and make the most of it.
https://seven-elearning.com/
You can help support our work through the link below