Campaigns ahead of February 9, 2020, municipal and legislative elections kicks off this Saturday across Cameroon. Candidates have already started wooing voters
The SDF campaign team for the Douala V council headed by list leader Carlos Ngoualem, will begin at the Petit Terrain football pitch in at 1:00 pm.
In the Douala 3 subdivision, incumbent SDF mayor Theophiles Kwapnang, alongside SDF MP Jean Michel Nintcheu will launch at 2:00 pm at UCB
Cabral Libii's CPNR party candidate for the legislative in Wouri East Nourane Fotsing will debut at midday in Douala III
In the Douala II subdivision, the CPNR party campaign will be launched at New Town Aeroport at 2:00 pm.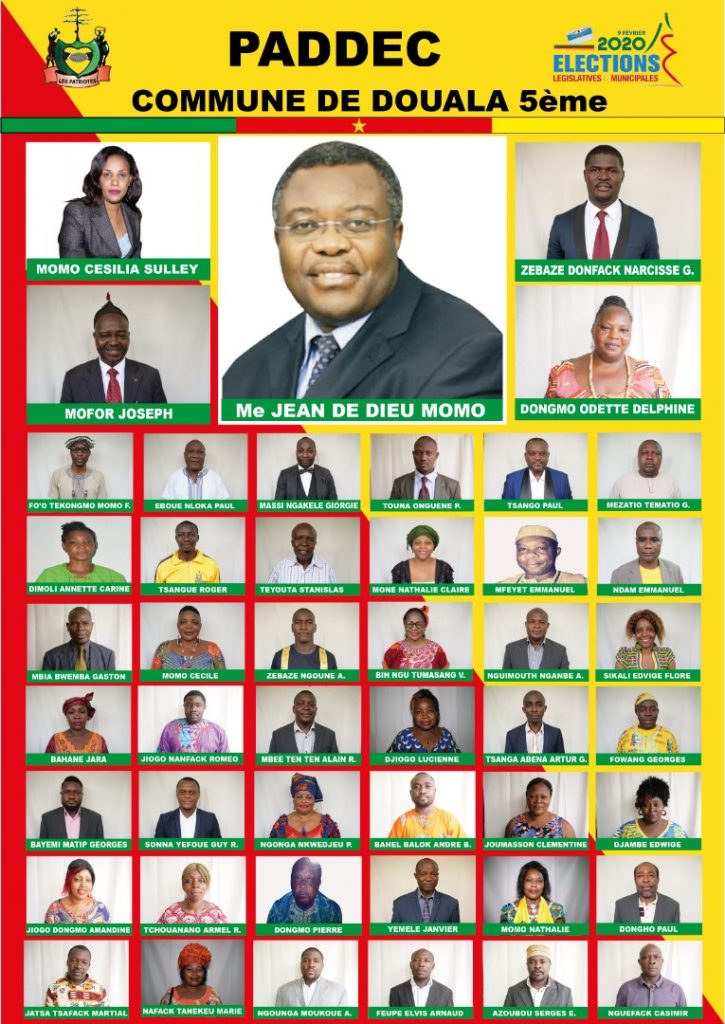 The ruling CPDM party will be present across Douala
In Douala 1, the launch will begin at 2:00 pm at Parc Does Prince
In Douala 2, the launch will begin at 2:00 pm at municipal council hall in New Bell
In Douala 3, the launch will begin at 2:00 pm at Rond Point Madagascar
In Douala 5, the launch will begin at 2:00 pm at the esplanade of lycée polyvalent de Bonaberi
You can help support our work through the link below