He has been President of Cameroon's National Assembly uninterrupted since 1992 – 28 years!
Cavaye Yéguié Djibril first went to parliament in 1970 and went up the ranks to become Speaker of the National Assembly when the post left Anglophones in 1992 and went to the Grand North.
He was born in 1940 and at 80, his health is failing. The man whose feet cannot support his weight escaped from his hospital bed in coronavirus-infested Paris only to return to the National Assembly and protect the stool.
Despite Public Health Minister Manaouda Malachie's note which advises all those who came in through Air France flight No.AF900 on Saturday to quarantine themselves for at least 14 days, the frail-looking octogenarian was spotted at the plenary session to confer attributes on newly elected parliamentarians for the 10th legislature.
The "Professeur d'éducation physique et sportive" in the 1960s would later become Traditional Ruler of Mada in the Far North in 1971. In 1983, he was Second Vice President of the National Assembly and at the end of his mandate became First Assistant SDO Diamaré.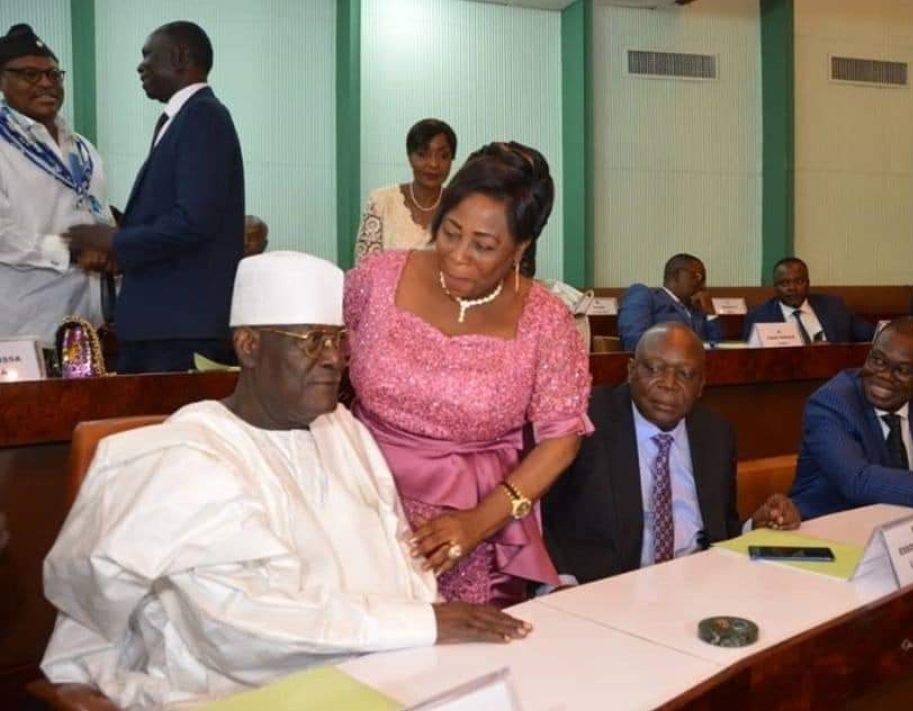 The man who has four wives and 15 children may now see the National Assembly as his private estate handed over to him by President Paul Biya who has also sworn to die in power.
Biya has been president of Cameroon since 1982 – 37 years!
Imagine that because of one man's greed for power, hundreds of people including all 166 lawmakers may become the country's latest coronavirus cases.
Indeed, these are depressing times – stemming from different factors of course – for all well-meaning Cameroonians. While insecurity is prospering, the social and economic foundations are in a coma, anarchy reigns supreme and all values have vanished into ether.
Since November 2016 when the expression of unionist demands by Common Law Lawyers and Anglophone Teachers morphed into street protests and later, into an armed rebellion, the North West and South West Regions have been enveloped in a serial crisis.
Little wonder, therefore, that mimic and debased forms of leadership assertiveness rushed in to fill the vacuum. Instead of pushing for reforms that will see the bight of a new order, one that will succour the pain of the people through massive infrastructural development, the likes of Cavaye are bent on making Cameroon a laughing store.
The latest in the stakes of such power quest and greed makes one wonder which is the more reactionary order – the power that brings development or the self-vaunting ambitions of a sickling.
To rub pepper in the wound of Cameroonians, the protagonists of the scheme to ruin the nation seem not concerned with the collapse of the state and the woes of the bleeding masses.
A few must never gang up to confiscate the State from the yearning masses. Not again, not now, never again!
MMI
You can help support our work through the link below