Child Advocacy Organization, CAO following last week's massacre in Ngarbuh has joined other civil society organizations and the international community to mourn the death of over 35 persons killed among whom were kids and pregnant women.
"We condemn in strong terms the continuous killing of innocent civilians and call on the UN through UNICEF and all other major organizations to march words with action and force the government of Cameroon to seek a lasting solution to the crisis and stop the killing on vulnerable Children and armless citizens" CAO states.
Noting that a lot of children and minors are being killed, displaced, raped, impregnated and exposed to all sorts of danger and with many out of school, the CAO says all advocacy attempts have ended at words.
"When will these words stop and action applied?" CAO questioned.
"The children are asking these questions. The International community needs to do more concerning the crisis in English Speaking part of the country" it goes on.
As a result of the closure of its head office located in Bafut in the North West region due to the crisis, Child Advocacy Organization says it has seen a typical example as the crisis rock the English Speaking region.
"Due to the non action of major stakeholders like the UN, Commonwealth and AU, the children have been the major losers for a crisis they know nothing about" it adds.
Some of the victims many of whom are women and kids CAO says now suffer from trauma and other related psychosocial ills there by needing psychological support which is hard to come by "due to high insecurity".
While CAO is not limiting it activites due to insecurity, "we strive to reach the most remote areas with assistance to give relief to children, we still face major issues with funding" it states.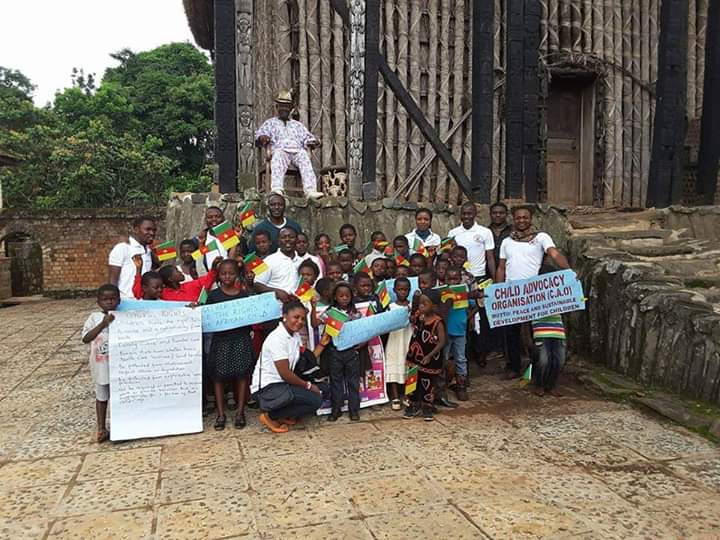 Appreciating its partners in Belgium for the financial assistance geared towards assistance to IDPs, CAO has promised to ensure the beneficiaries get the resources while rendering accountability and transparency.
"We will welcome support materially, financial and in any form to help assist children in the affected areas. We stand with children in Ngarbuh #stopthekillings. Children are not tools for experiment. #savethechild" it declares.
For more information and inquiries, contact CHE Melvian SHU
CEO/CO-FOUNDER
Child Advocacy Organization
Charity Number 41/L/E-291111/VOL.8/ALPAS
Head Office: Nsem Bafut-Bafut Sub Division, Mezam Division, NWR -Cameroon
Tel: +237675114131
Skype:child.advocate1
www.faceboo.com/childadvocacyorganization
https://www.twitter.com/childadvocacy2
www.linkedin.com/in/childadvocacyorganization
www.cao-cameroon.org
Email:cao.cameroon.org@gmail.com
Info@cao-cameroon.org
Mimi Mefo Info
You can help support our work through the link below