Cameroon's Comfort Mussa has been knighted with the Commonwealth Point of Light Award.
The journalist is also founder of SisterSpeak237 which supports vulnerable persons.
UK's high Commissioner in Cameroon, H.E. Rowan James Laxton praised Commy Mussa for her towering achievements.
"I am absolutely delighted to be recognised for this award. I'm honoured to accept this award and I share it with all the volunteers at Sisterspeak237 and our Access Community for persons with disabilities," he said.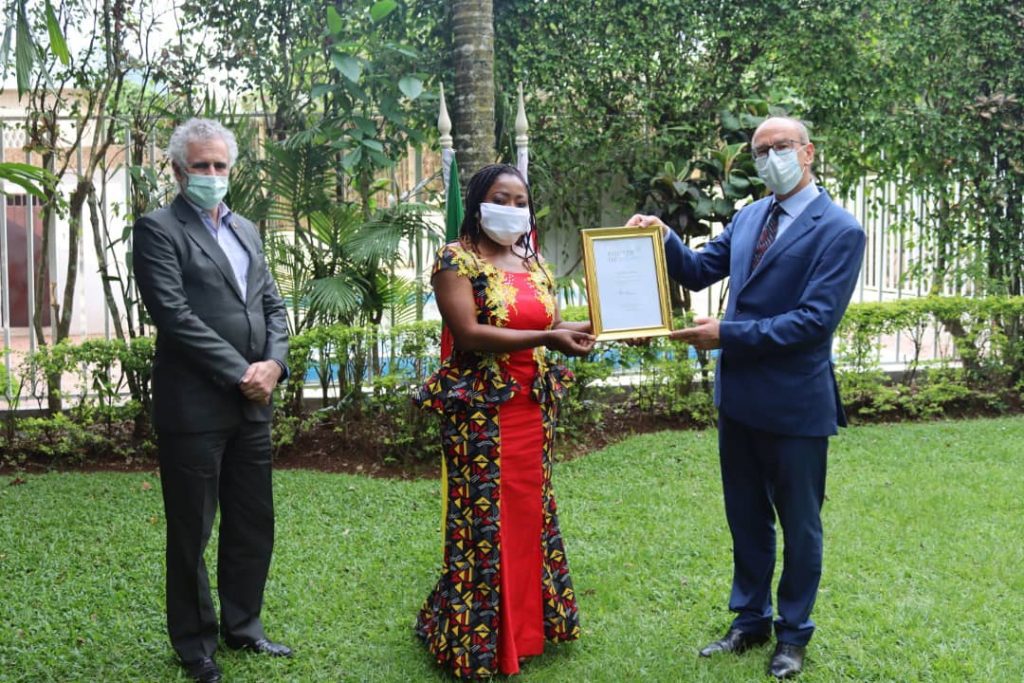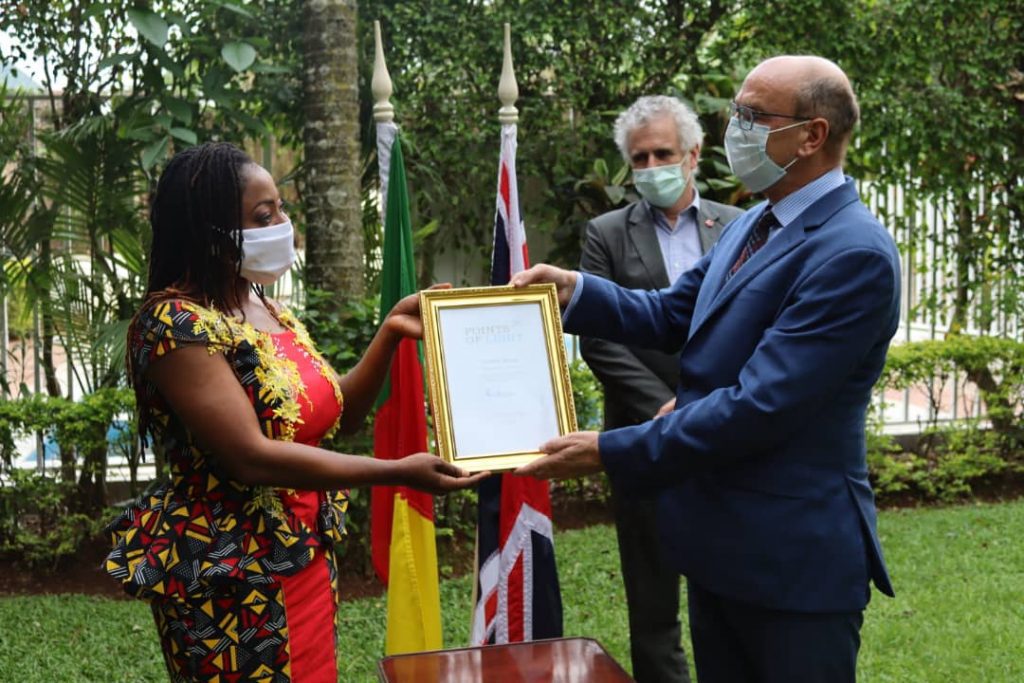 "With the COVID-19 pandemic, my team and I are constantly asking ourselves, what can we do to help? Our drive has been to meet the needs of people in vulnerable communities, especially for women and persons with disabilities, through advocacy, campaigning and story-telling. The impact we have had so far is encouraging and makes volunteering worthwhile. I thank Her Majesty The Queen for this recognition."
Comfort popularly known as Commy Mussa has not been indifferent to the recognition.
"I am honored and absolutely delighted to be recognized as Commonwealth point of Light," she said on her social media handles sharing the announcement from the British monarch.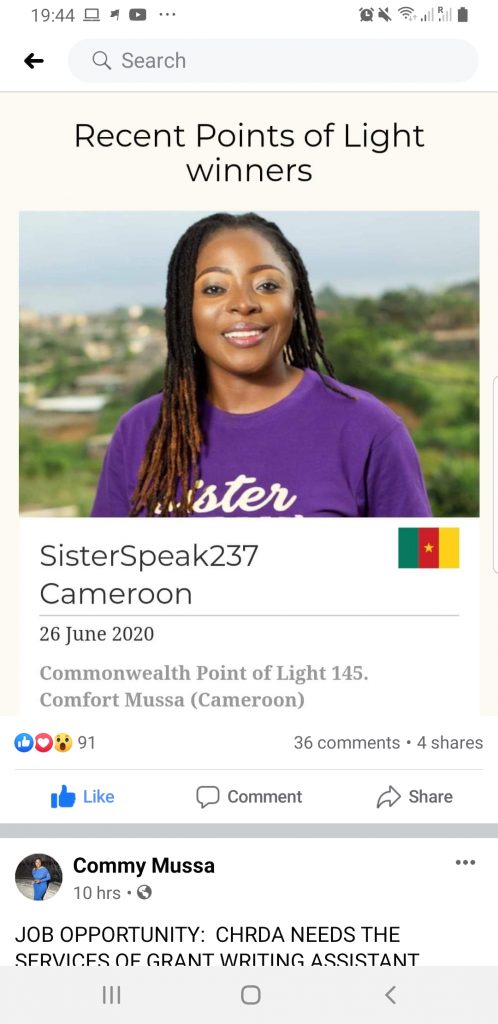 The Daily Points of Light Award recognises outstanding individual volunteers – people who are making a change in their community.
Doubling as a blogger, activist, youth leader, and multi-award winning freelance journalist, Commy Mussa has over 7 years experience in radio, internet, documentary and most recently photo and TV journalism.
Mimi Mefo Info
You can help support our work through the link below