Cameroon now has 284 cases of the new coronavirus which was named a global pandemic by the World Health Organisation this year.
This follows reports of 38 new cases recorded between Wednesday, April 1st 2020 and today.
Public Health Minister via his tweeter account said:
"In Yaoundé, there are 36 positive cases out of 114. In Bafoussam, 01 positive cases out of 9.
In Buea 01 positive case who died
In Dschang, 00 positive on 02 and a total of 38 positives out of 126 people tested".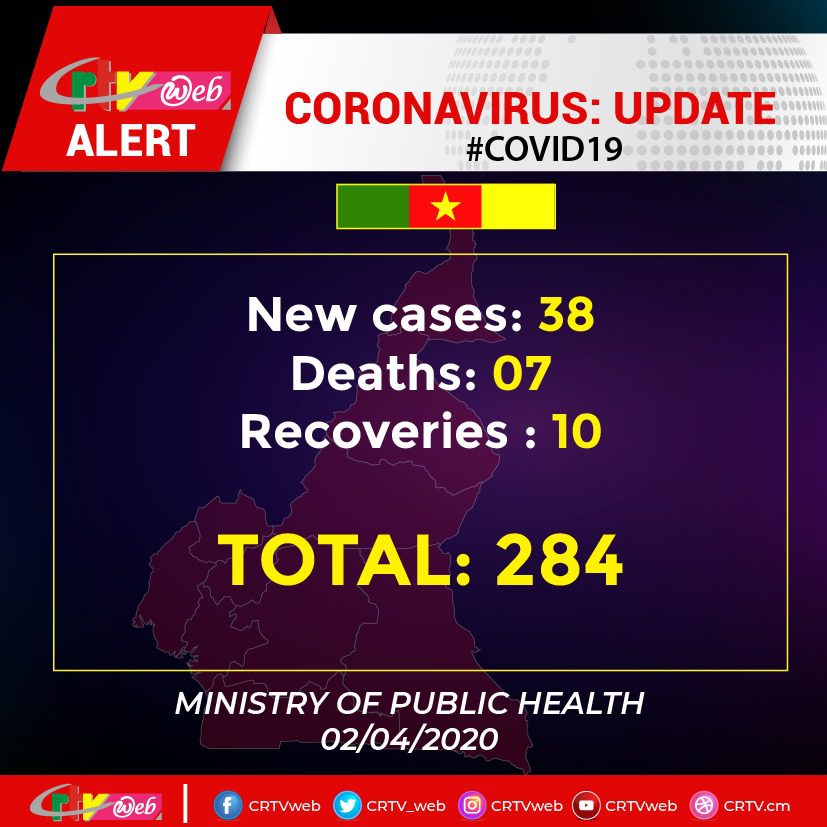 His constant calls for vigilance and responsibility in the fight against the disease has been qualified as "inefficient" by government critics who believe government's efforts have not been enough to fight its further spread.
So far seven people have died from Covid-19 in Cameroon which is one of the highest death tolls in Sub Saharan Africa. Ten people have been cured from the disease which started early 2020 in Cameroon.
Cameroon is now the 6th African nation with highest number of Covid-19 Cases.
-South Africa: Over 1,353 Cases.
-Algeria: 716+ Cases
-Egypt: 710+ Cases
-Morocco: Over 617 Cases
-Tunisia: Over 394 Cases
-Cameroon: 284 cases
-Burkina Faso: More than 261 Cases.
Support us: PAYPAL: MILLYVILLE2004@YAHOO.FR / MOBILE MONEY: +237679135573
You can help support our work through the link below