The coronavirus pandemic is not only having a toll on businesses, schools and social life, but it also is not changing how people should bid farewell to their deceased loved ones.
Cameroon's Public Health minister, Manaouda Malachie has announced additional stringent measures in the fight against the coronavirus in the country.
In a release on Friday, Minister Malachie called on a change in the way citizens go about with funeral services particularly during and after the removal of corpses.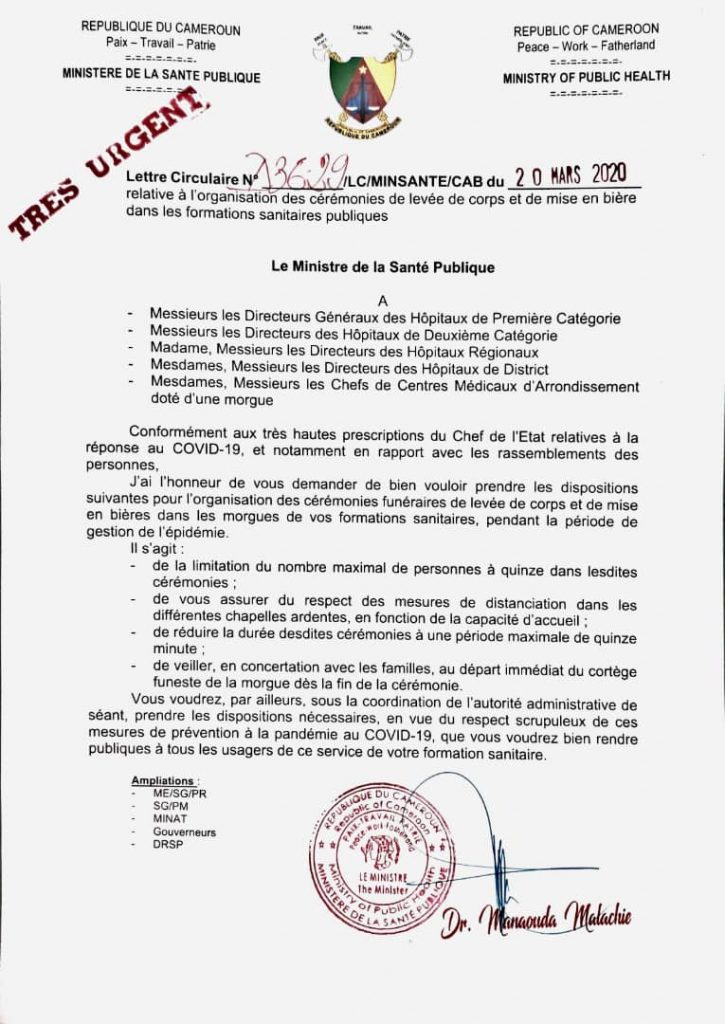 Among these measures is the restriction of persons at these ceremonies to 15 and the duration of the ceremony to a maximum of fifteen minutes.
"Ensure that there is social distancing at the mortuary and in church, " the release says.
MMI
You can help support our work through the link below