The CPDM Polit Bureau member from Bafmeng in Menchum Division in the northwest region has been evacuated after reportedly suffering a stroke.
A military helicopter airlifted Fon Aneng Francis who is also the traditional ruler of Mmen to a hospital in Douala. The chief appeared to be in critical but stable condition.
As a Polit bureau member of the ruling party, Fon Aneng is entitled to some special treatment like medical evacuations.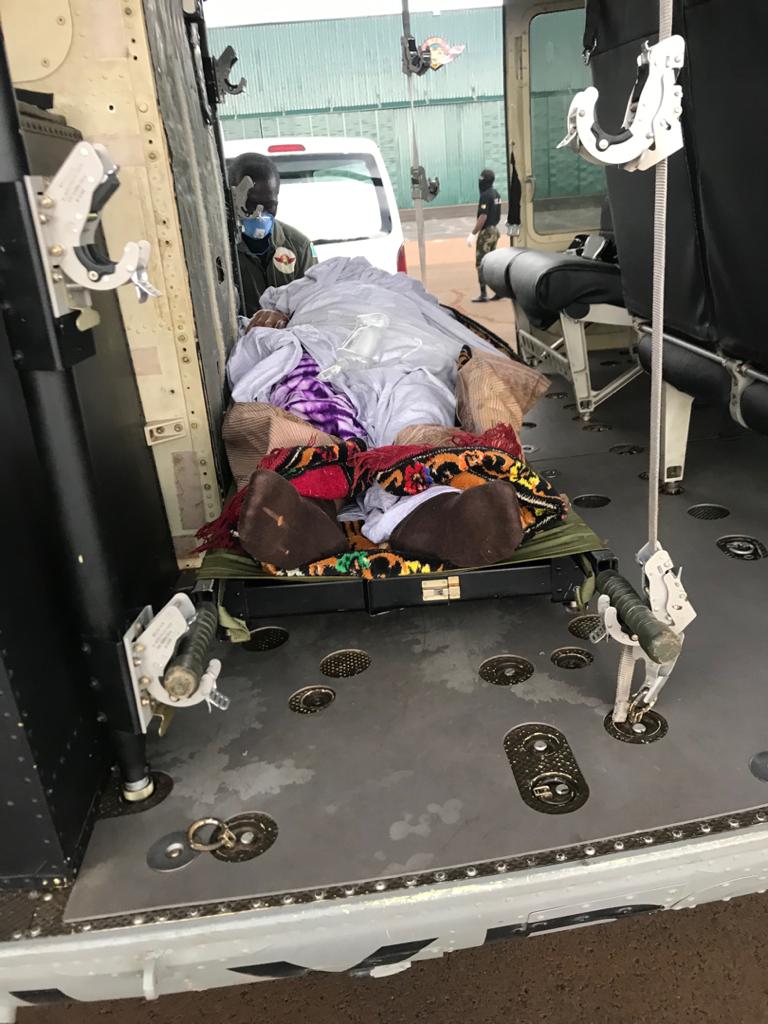 But it is not known if he would have enjoyed the luxury of being flown abroad for better medical care given the current lockdown due to the coronavirus pandemic.
Such services are only reserved for regime barons and authorities, amid Cameroon's struggling healthcare system.
MMI
You can help support our work through the link below