Françoise Mbango has rejected her appointment to the position of an honorary president of the Cameroon Athletics Federation.
The three-time Olympic gold medalist revealed that she was not consulted prior to the appointment.
In a statement today, The 46-year-old who has been competing internationally for France since 2010 said she is "honoured by the nomination…but questions why her opinion was not taken into account."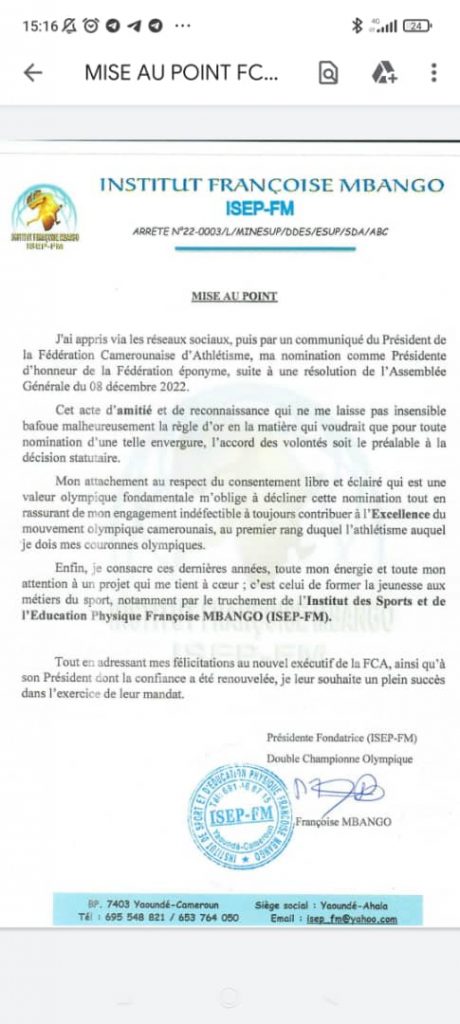 "I will always contribute to the growth of athletism in Cameroon," she added.
Mbango was appointed during last weekend's general assembly of the Cameroon Athletic Federation by the its president, Emmanuel MOTOMBI.
Mbango is a two-time Olympic gold medalist who stopped competing for Cameroon, because she felt the country was not supporting sports enough.
©Mimi Mefo Info
You can help support our work through the link below