A man whose name MMI got as Serge Mukum, who hails from Bali Nyonga in Cameroon's North West Region, is said to be on the run after beating his wife, Bosung Gytta, (also from Bali Nyonga), with a hot matchet and badly wounding her to the point of near death in Garoua, North Region of Cameroon.
Relatives told MMI in an exclusive interview that Gytta has been battling for her life at the Garoua Regional Hospital, where she was hospitalised on Monday, February 27.
The 26-year-old sustained severe injuries and wounds on virtually every part of her body. She is unable to sit, unable to talk, and cannot do anything at the moment.
Gytta's friend Rose (not her real name) is one of those who are conversant with what happened.
Serge, she explained threatened the wife to tell everyone at the hospital that she had an accident, for fear of being arrested.
"Gytta had to conceal from everyone at the hospital that she was beaten by her husband, to preserve her life, but the lie he concocted did not last for long," Rose recounted.
"On Monday, I called her and she did not pick up, only for her to send images of her injured body to me on Tuesday. When I succeeded to get her on phone, she was unable to talk," Rose told MMI.
Gytta warned not to tell anyone
At the Garoua Regional Hospital, Serge Mokum was fearful he would be arrested if anyone found out what he had done to the wife.
"When she sent those messages to me, she deleted them from her phone for fear of her husband seeing them," explained Rose.
Gytta and Serge have two children of school age. They were the only eyewitnesses when their father tortured their mother.
It is thanks to the older child that people in Garoua came to know of the torture Serge unleashed on his wife.
The older child claimed that his father had locked his mother Gytta in the house after suspecting her of cheating on him, and then beat her with a hot machete in front of them before bringing her to the hospital.
"The eldest child was at home when everything happened. He informed teachers at school who alerted everyone including the police and the hospital," Rose told MMI
Husband on the run, kids stranded
Gytta's husband, Serge, is reported to have disappeared after the public became aware of what he had done to his wife.
MMI learned he abandoned his injured wife at the hospital and two kids at home for fear of being arrested.
Meanwhile, his in-laws, the wife's family, have reportedly threatened he will pay for what he has done to their daughter.
"He is nowhere to be found because yesterday I went to Bonaberi to meet the girl's uncle. When he saw the gory images he vowed to ensure Serge answer for his crimes. This must have frightened him, and forced him to flee," Rose said.
"No one knows exactly where he is. He has not come to the hospital; he abandoned the kids in school yesterday," a family member who spoke to MMI added.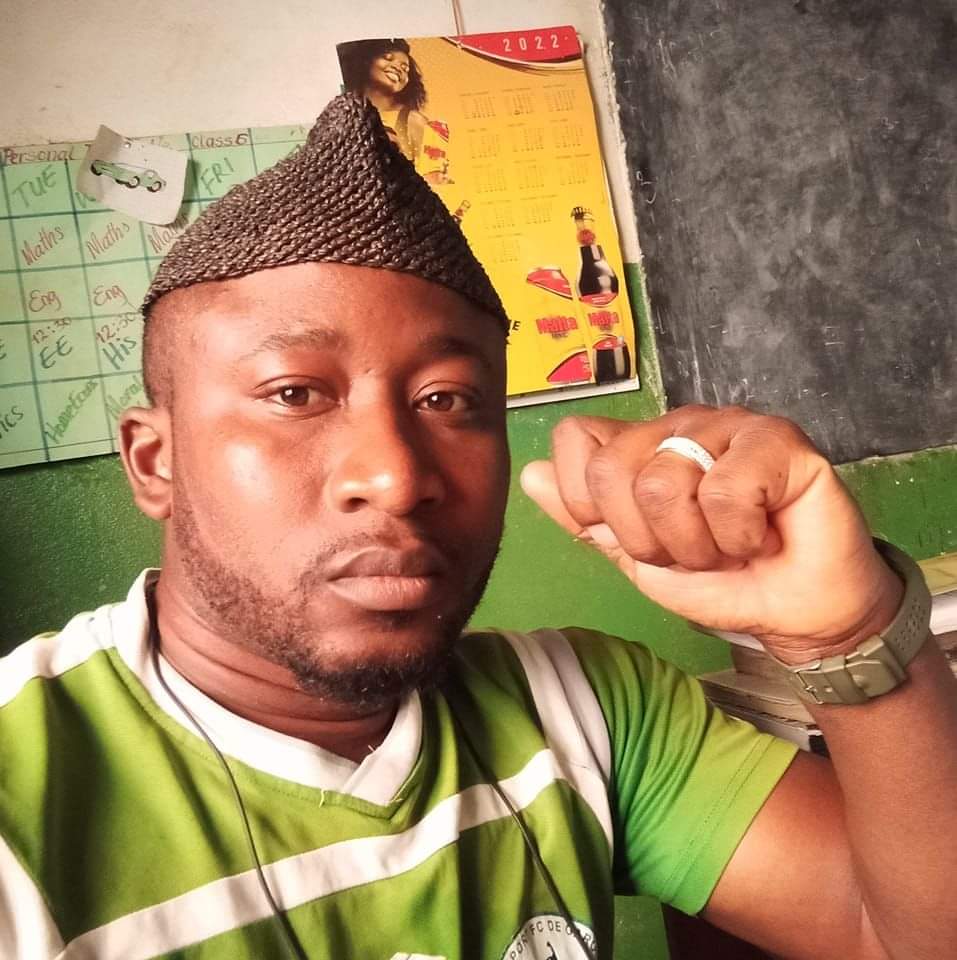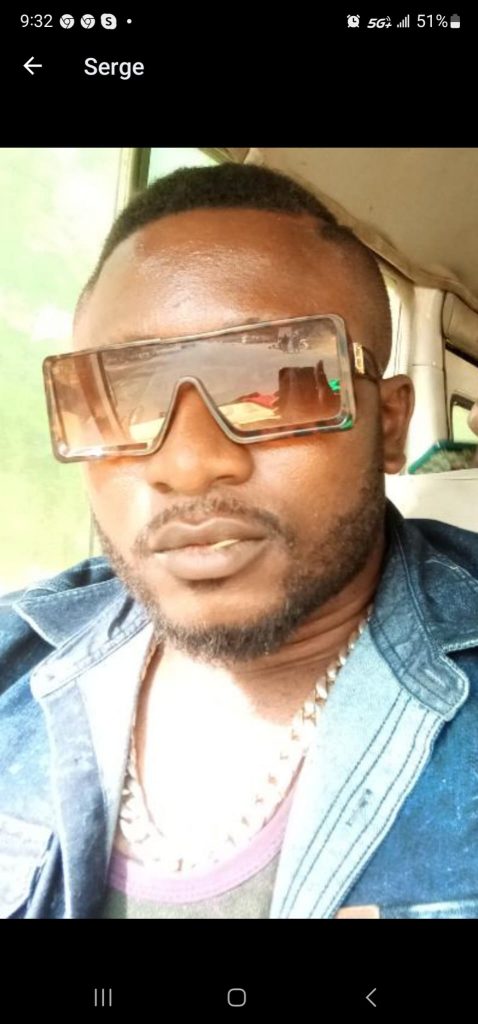 Constant victim of domestic abuse
MMI investigations uncovered that this was not the first time Serge was beating or abusing Gytta.
Both Gytta and Serge are primary school teachers in Garoua, and colleagues have testified how Serge has constantly beaten the wife — irrespective of how hurt she is.
"He has used a knife on her, he has used a machete and a stick. When he is hitting the wife, he doesn't stop even when she starts bleeding," the cousin said.
"This is not the first time that man has done that. That lady has been operated upon two times… I was the one who signed at the hospital for the lady to be operated on because the husband failed to show up. The day she went into labour, that man abandoned her in the house and went out," Rose told MMI.
Suicidal Ideation or Emotional blackmail?
Serge has reached out to the wife's friends and family members, threatening to kill himself — inorder to gain his wife's and in-laws' sympathy.
"Actually I don't deserve to live again. I tried taking my life yesterday twice but I kept seeing Glitter's face and those of the children crying. I will never be able to be looked upon as a human being again. But I know all this is not normal, because I don't know how I really got to this point. All my life I have never been this way, All I asked from you people is to have mercy on me and my family," Serge Mokum wrote to Gytta's relatives.
On Wednesday, it was certain Serge had not yet taken his life, as he messaged one of his wife's uncles asking him for mercy.
"That is to say he is still somewhere but they don't know where he is," Rose said.
Meanwhile, MMI learned Gytta is still in severe pain at the Garouà Regional Hospital, although she has been responding to treatment.
She is said to be the only daughter of her mother, who is devastated by the issue.
The mother passed out upon seeing images of the cruel treatment her supposed son-in-law meted out on her daughter.
Security forces have opened investigations into the matter.
By Tata Mbunwe
You can help support our work through the link below