The sum of two hundred and forty million francs cfa is to be distributed to eighty five private newspapers and online news sites in Cameroon as financial assistance for the year 2019.
The money allocated to these media organs ranges from 1.500.000 to 3.500.000f cfa per newspaper.
A list of beneficiary newspapers and online news sites published by the ministry of communication Tuesday July 7th 2020 has attracted criticisms.
To some journalists, there are names of some newspapers that mainly surface and submit files for financial assistance without actually functioning.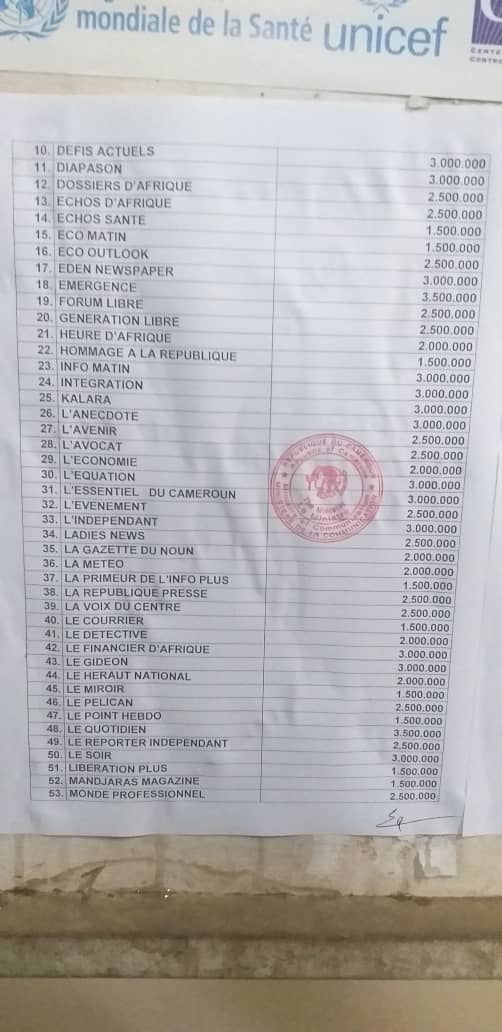 A journalist in anonymity states "a good number of newspapers that have benefitted this year print their front pages and share on whatsapp groups but you can never see the hard copies on news stands.This is rather unfortunate that the commission cannot not identify that".
According to Solomon Agbrorem, editor at The Star newspaper "its assistance from the state. I appreciate the work of the commission."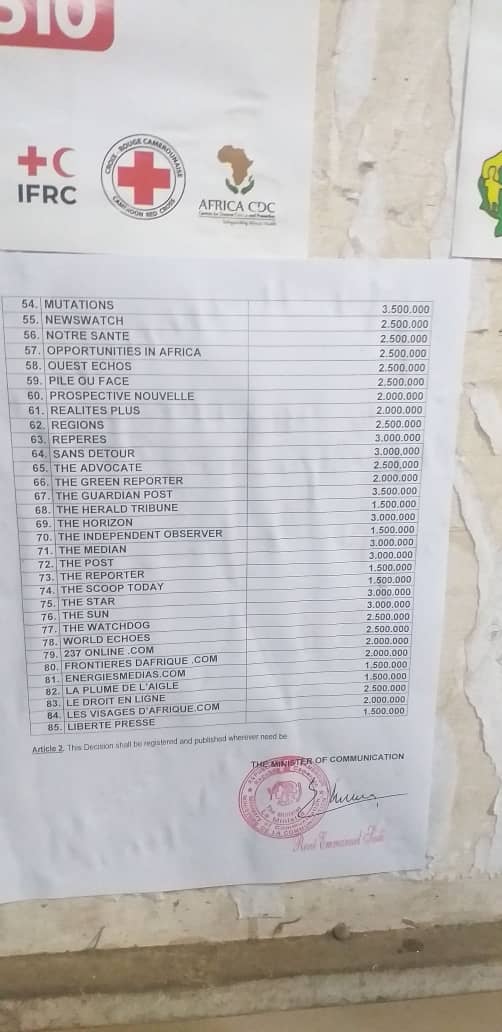 Following a decision published in April 2020, only private newspapers and online news sites are eligible to benefit from the financial assistance from the state upon the examination and approval of files by a commission.
The Ministry of communication says audiovisual media organs (radio and televisions) are no longer eligible for the package.
Private media organs in Cameroon have not received the subvention for the past two years.
Mimi Mefo Info.
You can help support our work through the link below