The Senior Divisional Officer for Kupe Muanenguba in Cameroon's South West region has added salt to injury, downplaying today's military operation in the village of Muambong that left six people dead.
Ignoring the ruthless killing of six civilians and ex separatist fighters, the administrator has issued a release saying, residents of the village have been launching attacks on soldiers.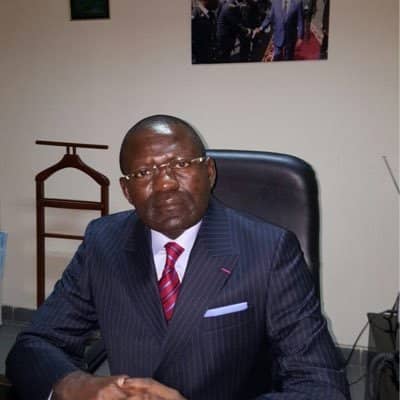 Jean Marie Tchakui urges Muambong villages to collaborate with administrators and forces of law and order
"I am therefore requesting the population of Muambong who are still hiding in the bushes and come out with sporadic attacks on the defense and Security forces and honest civilians to repent and put definitely an end to their suspicious actions" Tchakui Jean-Marie says.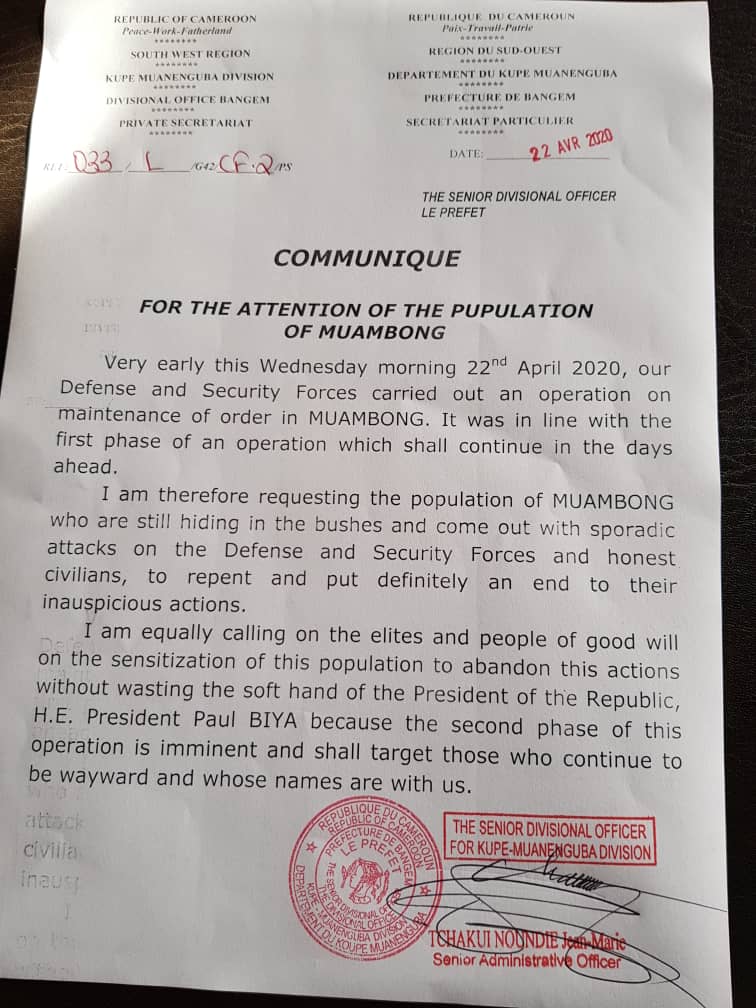 Denying the fact that there was a raid on the village this morning, Tchakui Jean-Marie says the ongoing operation on maintenance of order in the locality "was in line with the first phase of an operation which shall continue in the days ahead."
In a message to "elites and people of goodwill" in the Muambong, the administrator warns that "the second phase of this operation is imminent and shall target those who continue to be wayward and whose names are with us."
The raid on the Bangem village came barely hours after government showed remorse over the February 14 Ngarbuh massacre which left at least 35 women and children killed.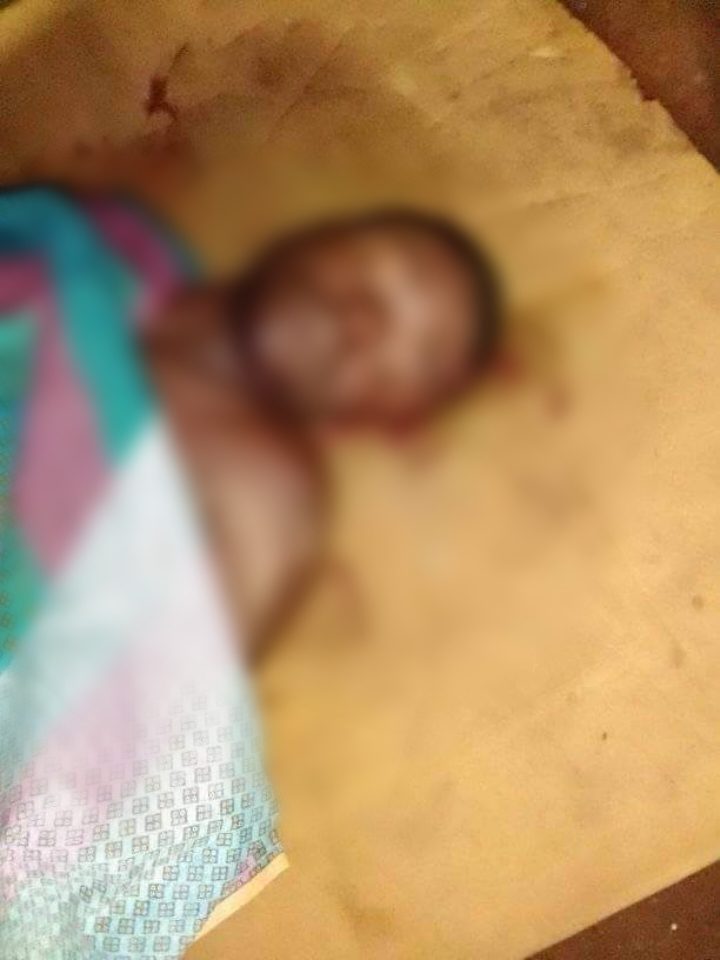 The civilians killed during today's attack on Muambong are among thousands of others whose blood have been shed for no fault of theirs as a result off the Anglophone crisis. The crisis which started in 2016 morphed into and armed conflict a year after – over three thousand have been killed and over one million displaced.
Mimi Mefo Info
You can help support our work through the link below