Authorities have announced that all Cameroonians in the United Arad Emirates who registered for a voluntary repatriation back to the country should be getting ready to undertake the trip home.
In a communique on Friday, Cameroon's Consul General to the area said the Nigerian airline company "Air Peace" has after several considerations been chosen by the consulate to transport the Cameroonians back to the country.
"The consulate informs that applicants should come to the consulate as from Sunday June 21, 2020 and start paying the cost for the reparations"the communique said adding that "They are expected to pay in 2355 AED which converts to over 360,000 FCFA at the consulate".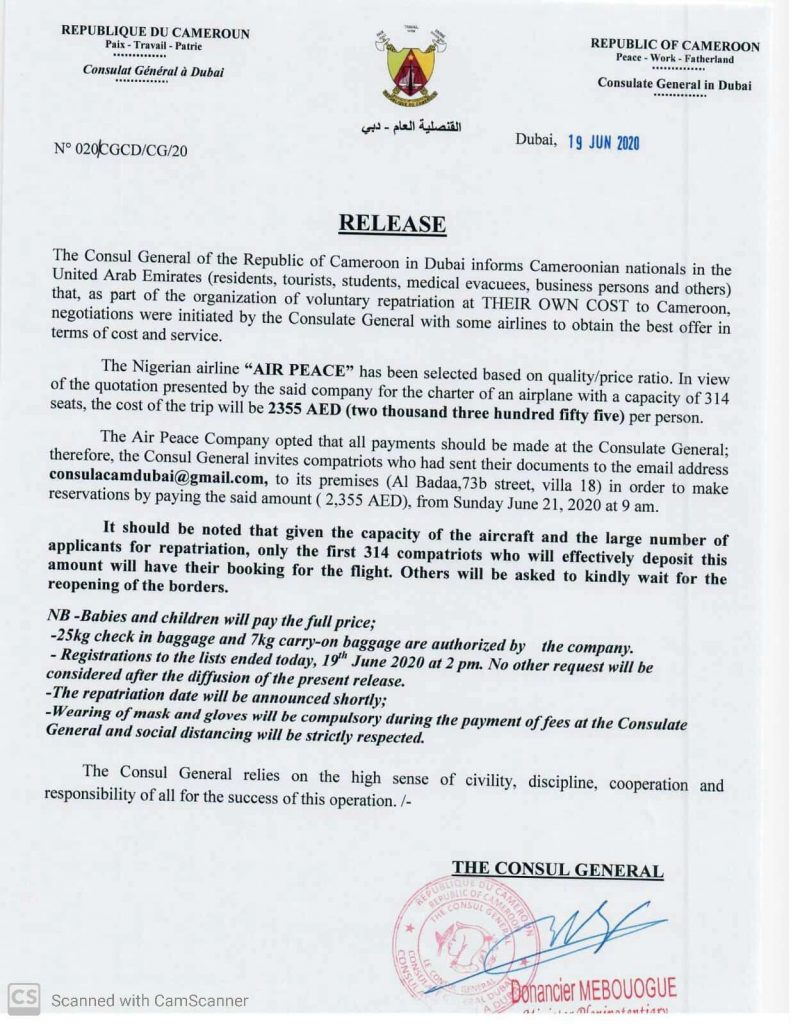 " Embassy equally informs that only the first 314 applicants who pay will be considered, while late comers will have to wait for the reopening of boarders" the release also said.
Several Cameroonains who travelled to Dubai for business purposes we're stuck in hotel room as flights we're postponed as part of Covid-19 lockdown measures.
MMimi Mefo Info
You can help support our work through the link below