Inmates have expressed worries as some warders of the Mbanga prison have been quarantined due to suspicion of the COVID-19 virus.
According to officials of the prison, the 11 warders will return to work on April 13th, after some 14 days at home.
Expressing fear, inmates at the Kondengui prison in Yaounde say a potential transmission of the virus to warders and other inmates at the facility will be disastrous.
Days back, international rights group, Human Rights Watch called for better conditions for inmates. Citing the Yaounde central prison, it says the facility "currently holds about 5,000 people – 5 times its capacity – the majority of whom are in pretrial detention."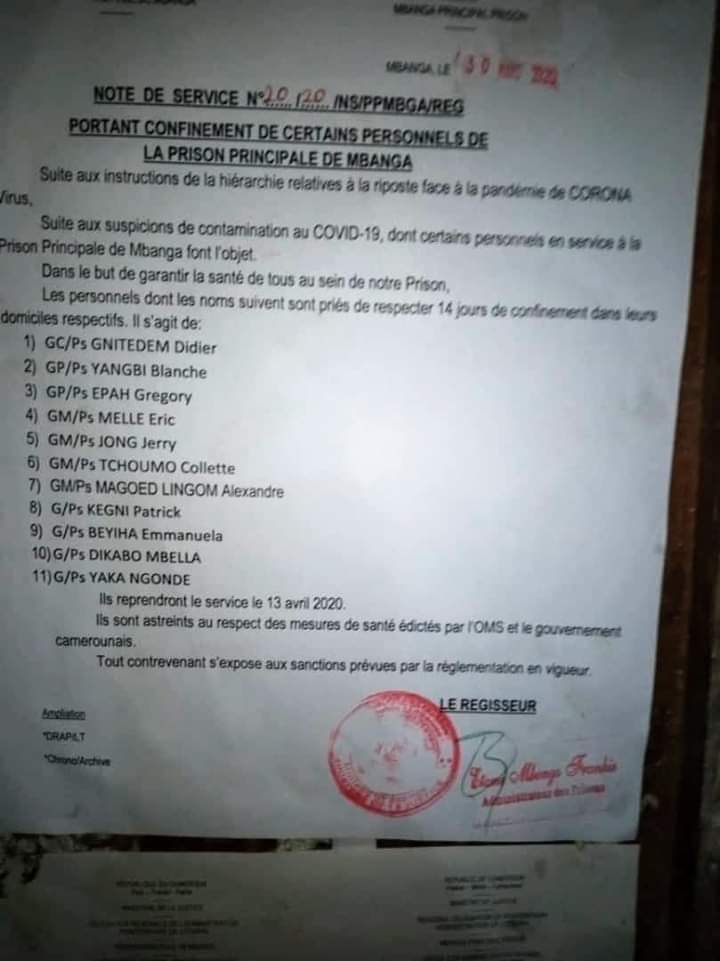 "Other prisons are no better. The prison in Maroua, in the Far North region, was built for 350 people but currently holds over 1,470, of whom some 70 per cent are awaiting trial. The central prison in Buea, in the troubled South-West region, was built for 700 people, but currently holds over 2,000 – again with the majority in pretrial detention" it added.
Government has since remained quiet even as some inmates alleged that one of theirs had contracted the virus.
Image: archives
MMI
You can help support our work through the link below