The quest to acquire formal education has since 2016 urged many Cameroonians in the North West and South West regions to resettle in the francophone regions.
The West, Littoral and the Centre regions are hosting the bulk of the internally displaced persons, IDPs.
In Moungo division in the Littoral region, the situation of lodging remains acute for internally displaced students from the restive regions. Alowede Fidelix, a form three student from Muambom village in Bangem sub division today shares a room with nine other students.
"We are so many in the room and it is really difficult to study conveniently" he says.
To him, their lodging condition affects their academic performances. Besides inconveniences studying at home in crowded rooms, these internally displaced students lament over the issue of feeding.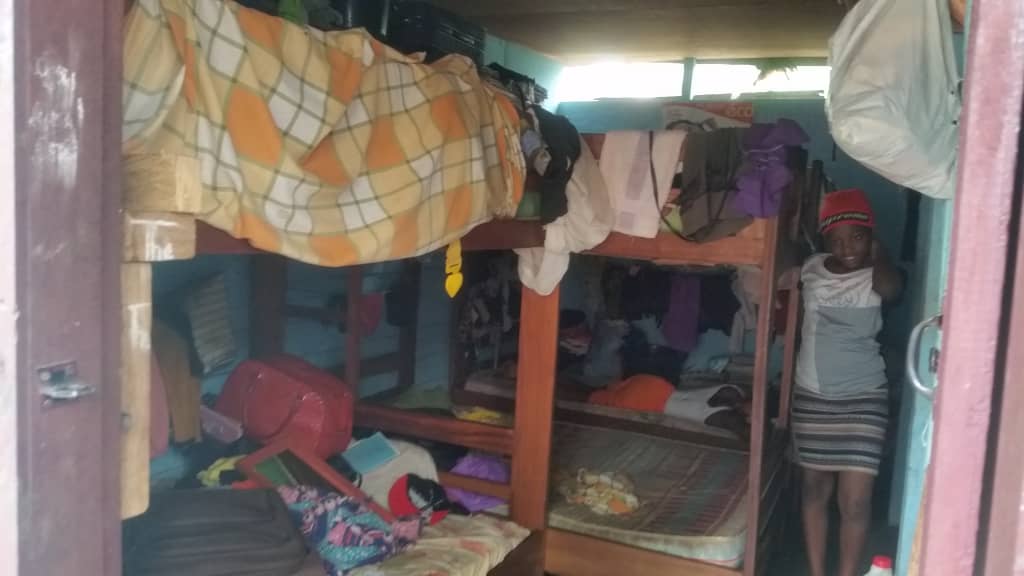 "There are times we go without food. We barely struggle to survive by the grace of God" one of the students stated.
A four room house constructed with the use of planks beside Oxford Academy Complex, Loum is hosting thirty two female students of the school.
According to Epitime Valery Epie, principal of the school, "the house acting like the girls dormitory is a donation from the Ayah International Foundation (AIF).The foundation aware of the serious issue of lodging for internally displaced students in Loum offered the house."
Catherine, one of the students hosted in the house says "we thank God for this. At least we have a place to live and go school. Many of us did not really have a place to live".
On how the students are feed, the school principal says the Ayah International Foundation, Muna Foundation and Bonaberi.com (a humanitarian group) have been of great assistance to the wellbeing of the students.
"Some of the students there don't have parents and other relatives have been displaced equally by the crisis" the principal says.
Oxford Academic complex Loum with a student enrolment of one thousand and ninety nine students few months to the end of academic year 2019/2020 counts less than five hundred students that have paid their fees. Aware of the financial constraints and the fact there most students are internally displaced, the school continues to plead with humanitarian bodies to assist.
According to Tchuenguia Brice, a member of Bonaberi.com, the group alongside their partners have been able to pay fees and registered some students to write GCE examination.
The school equally regrets cases of insecurity on the students by their host community but expressed gratitude to security and administrative officials of the area that have assisted in the security of the students.
Mimi Mefo Info.
You can help support our work through the link below