Cameroon's political history can never be complete without making mention of some individuals who sacrificed their lives for the freedom of the people.
While names like Um Nyobe and Ernest Ouandie remain common in the history books and classes however, they seem to be fading away from existence in the real world. Talking to Kah Walla of the Cameroon People's Party, CPP, she explains that there is a problem with Cameroon's political history.
This she says stems from the fact that "government feels it is not in its best interest to tell the true political history of the country. As a result, you see the difficulties we have today." "Those heroes and heroines of the sixties managed to build a movement which was not from one ethnic group. It was not from one part of the country," she explains further.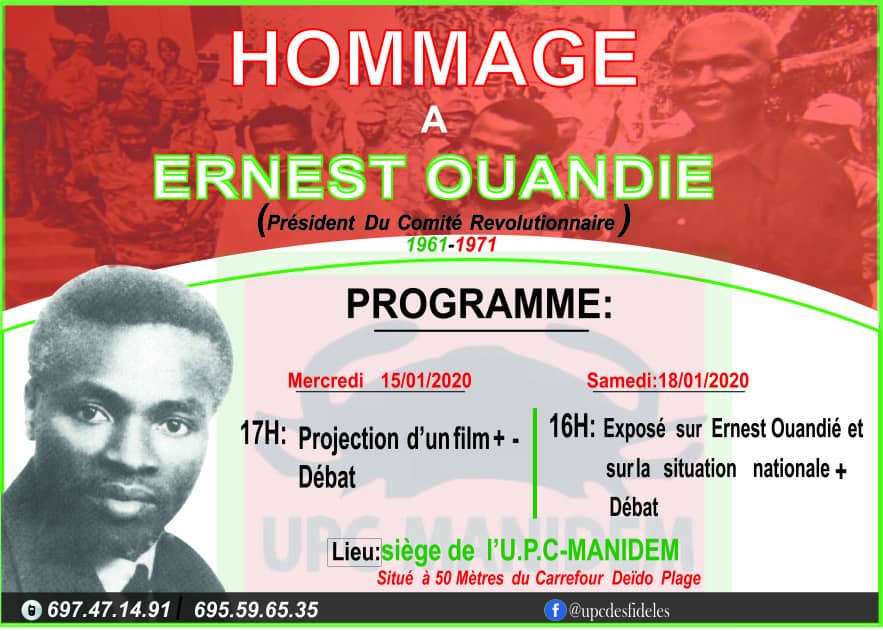 At a time when Cameroon is facing one of its toughest challenges ever, one rocking the nation's very foundations, many say it is but fair that the country revisits its heroes of the past, and give them the honor they deserve.
To Kah Walla, these heroes and heroines, despite the neglect "matter because these were people who loved Cameroon so much that they were willing to give up their lives for it. These were people who had a national vision. As we face an anglophone problem today, we must remember that their vision was that we should do reunification first and talk about how we are going to bring anglophone and francophone Cameroon together before we do independence.
"Some of the problems we have today, Edith Kah Walla tells MMI, "are because we went off the rails with regards to the vision and plan of action they (heroes and heroines) had for the country".
Today marks exactly 49 years since guerilla fighter and UPC front line activist, Ernest Ouandie was executed by firing squad in Bafoussam.
The UPC Vice President, like many others, had taken active part in the circulation of pamphlets and organisation of strikes, all as part of the pro-independence struggle.
After being designated National Hero by parliament in 1991, many say they expected more honor and respect to commemorate his death. But he's been forgotten like several other heroes and heroines of the state. "It is important for our country, like others, to set aside a special day for the heroes and heroines of independence. It will be normal to have a day where we commemorate them and we are doing it as a movement – 'Standup for Cameroon'. The last week of February is always dedicated to the celebration of heroes and heroines," the CPP leader tells MMI.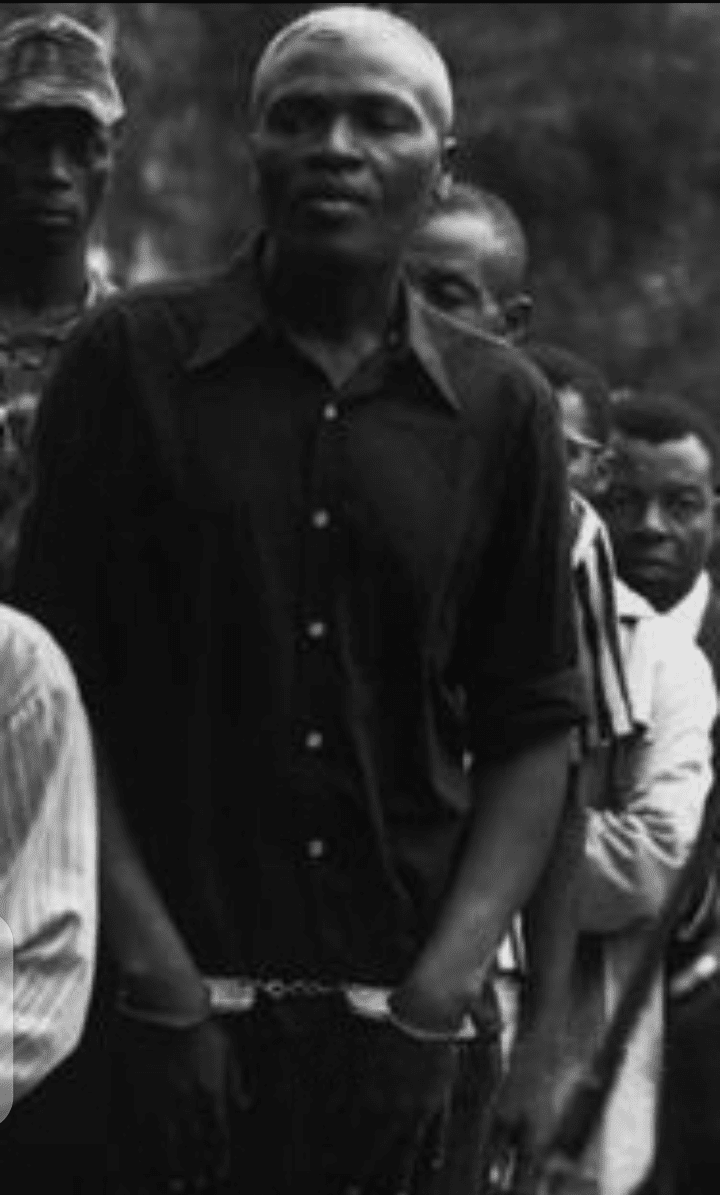 She also adds that "government funding should provide for statues to celebrate these people. Streets, and buildings should be named after them. The Ministry of Culture should have funding for those who want to write books, do films do plays about these people …. their political vision should be taught in the universities."
All these, she says, can however be instituted only by a government that has love for its people. In February 2016 after encouraging youths to take on sustainable actions that can enable them make a living as well as contribute to the growth of the economy, "we saw the Mr. Biya government cutting off the internet the following year in the North West and South West Regions," she says. Kah Walla insists that the action "was a heavy blow to especially young entrepreneurs in the place we used to call Silicon Mountain in Buea, where we used to have a lot of innovation and tech entrepreneurs".
"We have seen Mr. Biya continue the violent response in the North West and South West regions which has led to most of the businesses closing down," she adds.
Weighing in on the fast approaching February 9, 2020 elections, Kah Walla notes that "today Cameroonian citizens, young and old, do not believe in the electoral system and they are correct because it is a system that is completely manipulated by the regime in power. It is an electoral system that does not allow for actual change in power and for elected officials to actually do a job which can benefit the average citizen." With the current status quo persisting, the politician believes youths should take the initiative and act instead of waiting on the authorities.
"Today, what we have is the internet. I will encourage every young person to use it. This week, we are celebrating Ernest Ouandie and I'll encourage youths to type his name on google and learn more about that hero. They can find out more about the others too." However, for change to become a reality, "they must go beyond research and join a movement. The most important thing we have to do this year as Cameroonians is politics because politics decides which kind of entrepreneurial society you'll have. It decides whether you will have water or roads or electricity to be able to run your business," she explains. Despite the challenges they are forced to endure, "we must be afraid of living in fear. No good decision is made from a position of fear, so we must confront that fear and be able to bring about change so we can live without fear," she says.
"The question anyone must ask themselves is 'I was afraid yesterday, i am afraid today if I don't do anything, I will be afraid tomorrow and the day after', is that how we want to live our lives?" Kah Walla questions. Being part of a movement called Stand Up for Cameroon, the CPP party, she tells MMI, "believes in political transition, that is Cameroonians standing up without violence but with a lot of determination and in their masses and asking this regime to leave. This is what we have seen in Burkina Faso, Tunisia, Sudan. We have seen all over Africa that when you have a regime that has refused to leave power the people have to stand up without violence and request for them to leave."
You can help support our work through the link below