By David Atangana
The population of Kuk village have been told to be calm and vigilant following some changes noticed in Lake Kuk lately that created panic amongst local inhabitants.
The assurance is contained in a a release signed August 30, 2022 by the Senior Divisional Officer for Menchum.
Lake Kuk in recent days manifested a change in colour with the local population suspecting an abnormality.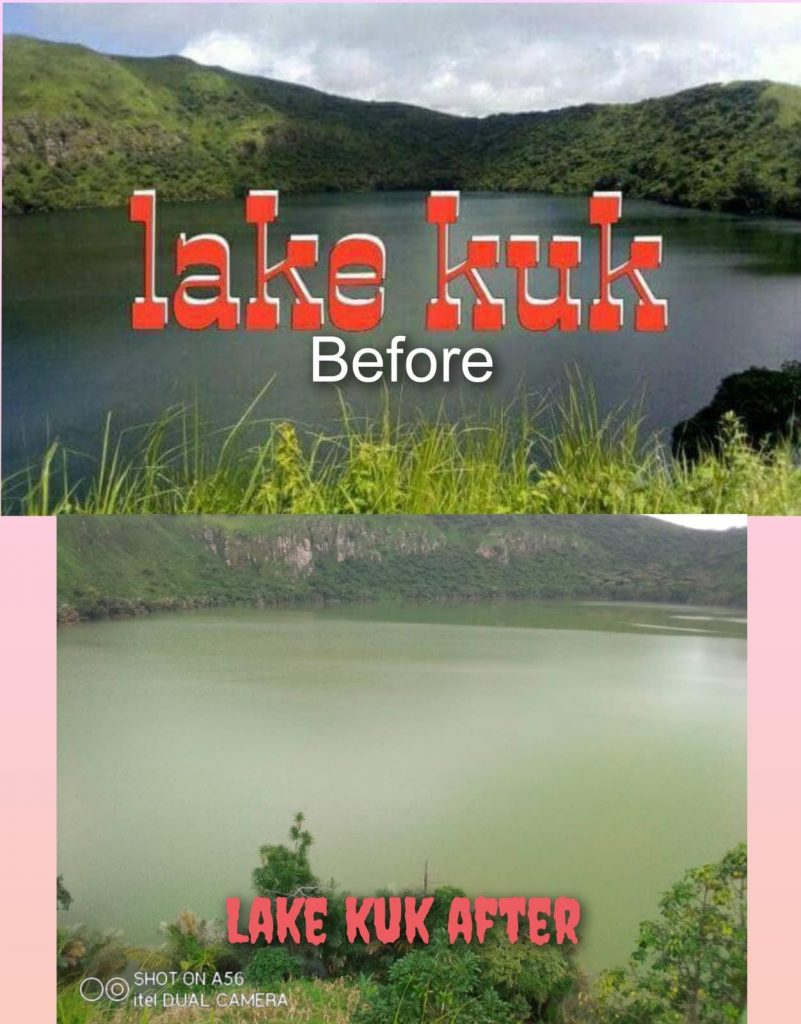 According to the the SDO of Menchum "…the change of colour that appeared in Lake Kuk and the odour in it's vicinity is as a result of heavy rains in recent weeks."
"As explained by the scientists, it should be noted that the sudden change observed is due to heavy rains that have shaken the water level that has brought the surface particles deposited at the bottom of the lake," the civil administrator said.
"….The said particles in rising to the surface have caused chemical reactions that provoked the odour," continued the SDO.
While calling for calm, the Menchum SDO urged the local population to be vigilant and continuously notify the administration of any other incident.
However, traditionalist have attributed Lake Kuk 'abnormality' to the death of a traditional authority in the area.
"I was told of the journeying to the world beyond of the custodian of lake KuK," a local told MMI adding that: "That is where appeasing the gods came in to play to receive one of them."
Mimi Mefo Info
You can help support our work through the link below