The Communication Division of l'Anecdote Media Group, where Jean Pierre Amougou Belinga is CEO, has affirmed he was arrested this morning, stating that information about his arrest is not a rumour.
The company's head of division for communication, Ines Belinga, stated in a communique dated February 6 that their boss "is currently at the premises of the Secretariat of State for Defence as part of an investigation."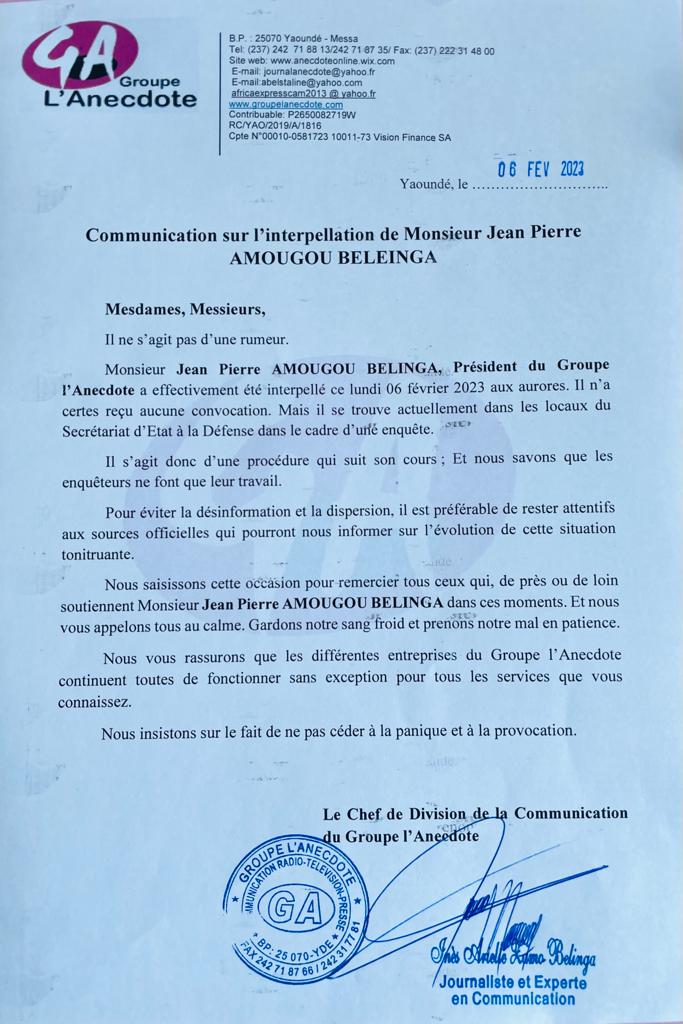 Earlier, a journalist of Vision 4 television, which is part of l'Anecdote Media Group, told MMI Amougou Belinga was arrested this morning alongside one of his close collaborators, Mr. Bruno Bidjang, also Director of Vision 4 television.
His arrest is in connection with the murder of journalist Martinez Zogo, former managing director of Amplitude FM in Yaounde who was found dead on January 22, five days after his abduction.
The news about Belinga's arrest was confirmed by Balafon Radio, a renowned media house in Douala, which stated that the Vision 4 boss was arrested to answer charges on the assassination of Martinez Zogo.
On its social media page, Le Popoli Express, a satirical newspaper in Cameroon, details that Jean Pierre Amougou Belinga and other accused persons arrested are detained at "Groupement de Gendarmerie" in Yaounde, political capital of Cameroon.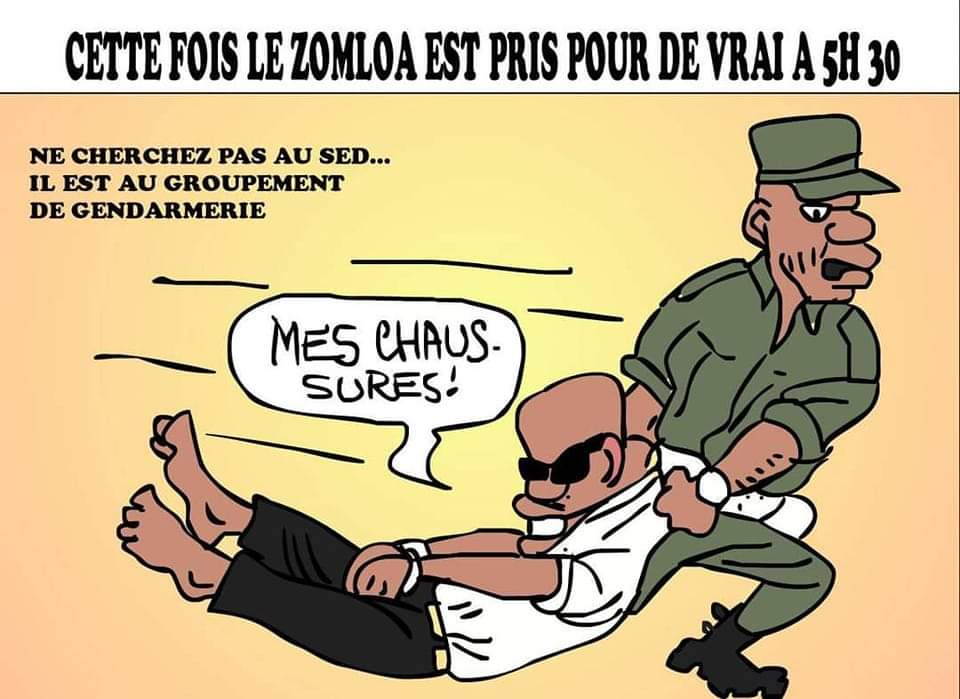 Amougou Belinga was actually questioned before
The arrest of Amougou Belinga and other accused persons comes a few day after he was questioned at the Secretariat of State Defense (SED) in Yaounde and later released.
Shortly after the questioning session on Friday, February 3, Belinga paraded his business investments in Yaounde alongside his close aides to debunk reports that he had been detained.
The media guru's arrest comes less that 48 hours after shocking revelations made by an official of Reporters Without Borders on TV5 Monde television concerning the killing of Martinez Zogo.
Mr. Arnaud Defroger, official of investigation bureau of Reporter Without Borders (RSF), revealed details of how Martinez Zogo was kidnapped on 17 January and assassinated in Yaounde.
Keen observers  of the assassination saga in Cameroon believe that the arrest of Jean Pierre Amougou Belinga by authorities in Cameroon has been highly motivated by the outing of Reporters Without Borders.
Cameroonians at home have been clamouring silently for justice for Martinez Zogo. They fear that the fate of Martinez Zogo may befall anybody who dares those determined to crush anyone standing on their way to fame and wealth.
This is not the case for Cameroonians in the diaspora. Cameroonians in the United Kingdom and France held public demonstrations to denounce the brutal killing of journalists like Martinez Zogo, Samuel Wazizi, Bibi Ngota and many others.
With the arrest of Jean Pierre Amougou Belinga, all eyes are now focused on the Cameroon justice system to follow due process.
Mimi Mefo Info
You can help support our work through the link below