While members of the press in many nations used yesterday's World Press Freedom Day commemoration to raise their grievances, there was celebration in Madagascar where all jailed journalists walked free.
The country's president, Andry Rajoelina tool to twitter to announce that he was liberating all pressmen locked up.
"On this #WorldPressFreedomDay, I announced the release of all journalists currently imprisoned in Madagascar" he said.
"Access to truthful and timely information – crucial in the fight against fake news – is a fundamental right guaranteed by honest and professional journalism" he added.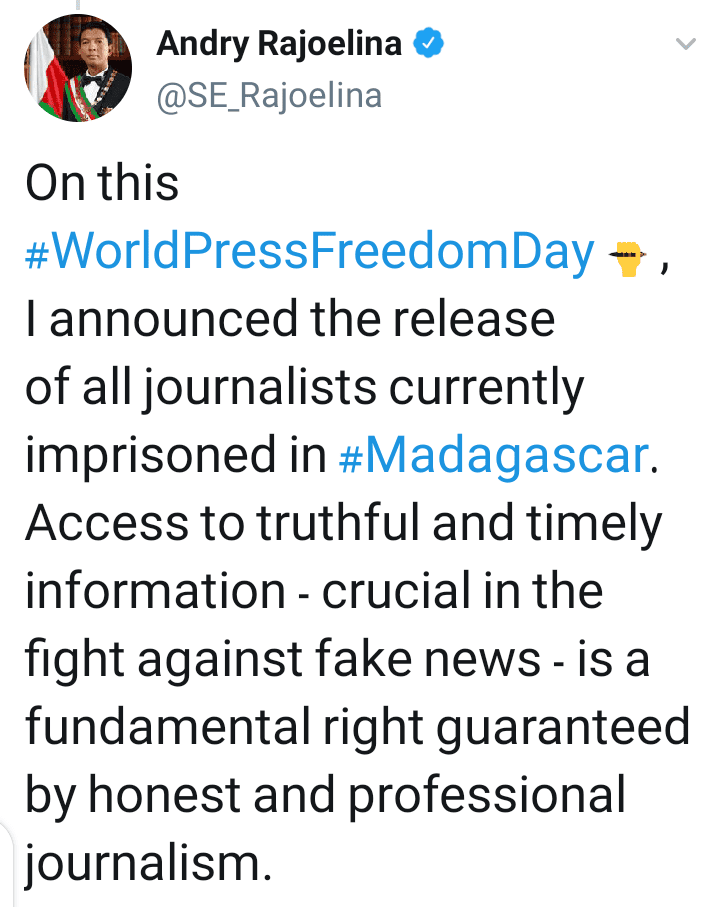 In Cameroon, the day was not commemorated as the private print media organs embarked on a strike action. They accused the government of neglect, and promised to take more measures if government fails to heed to respond favourably to the grievances they have raised.
Mimi Mefo Info
You can help support our work through the link below