The police have published an arrest warrant for Cameroonian Makossa artist Charly Nelle, who is being accused of fraud and breach of trust.
The warrant notice issued on March 2 is signed by Takouare Augustin, Police Commissioner and Deputy Head of Studies, Coordination, and Criminal Investigations at the Directorate of the Judicial Police in Yaounde.
"The aforementioned is the subject of an investigation at the Directorate of Judicial Police for breach of trust and fraud," a statement on the warrant notice stated.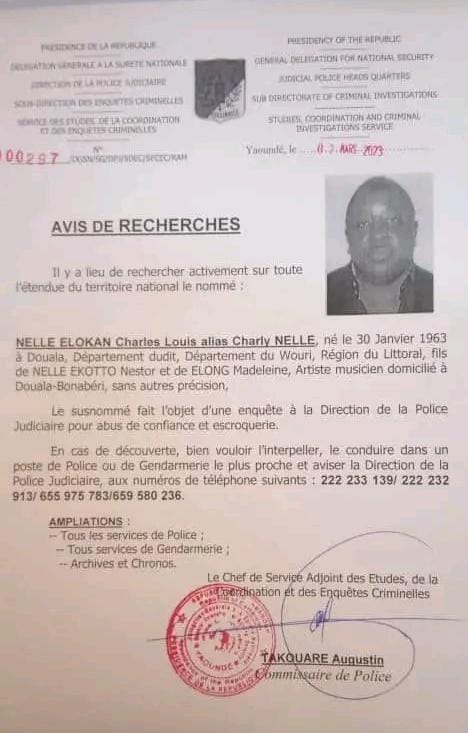 The commissioner prayed the public to alert the police if anyone happens to know the artist's whereabouts.
He did not however provide any details on the accusations levied on Charly Nelle and nothing was said about whom he defrauded.
By Amina Hilda
You can help support our work through the link below