A relative of murdered radio host Martinez Zogo has released a funeral program that slates his burial for April 1, as investigations to hold the journalist's killers accountable are still underway.
The program started circulating on social media platforms on Tuesday, 14 March, 53 days (7 weeks) after Zogo's mutilated body was found on the outskirts of Yaounde.
Based on the program, a wake keep will hold at the Yaounde Sports Complex on March 30, followed by the removal of corpse from the Yaounde General Hospital mortuary on March 31 and transportation to his native village of Etam-Kouma in Lekie Division, where burial is slated for April 1.
The program that was reportedly initiated by Zogo's half sister Crecense Mougou has been criticised for attempting to downplay the quest for justice for Martinez Zogo.
Critics say burying Zogo now will be a disfavor to him, since justice for the late manager of Amplitude FM is still awaited.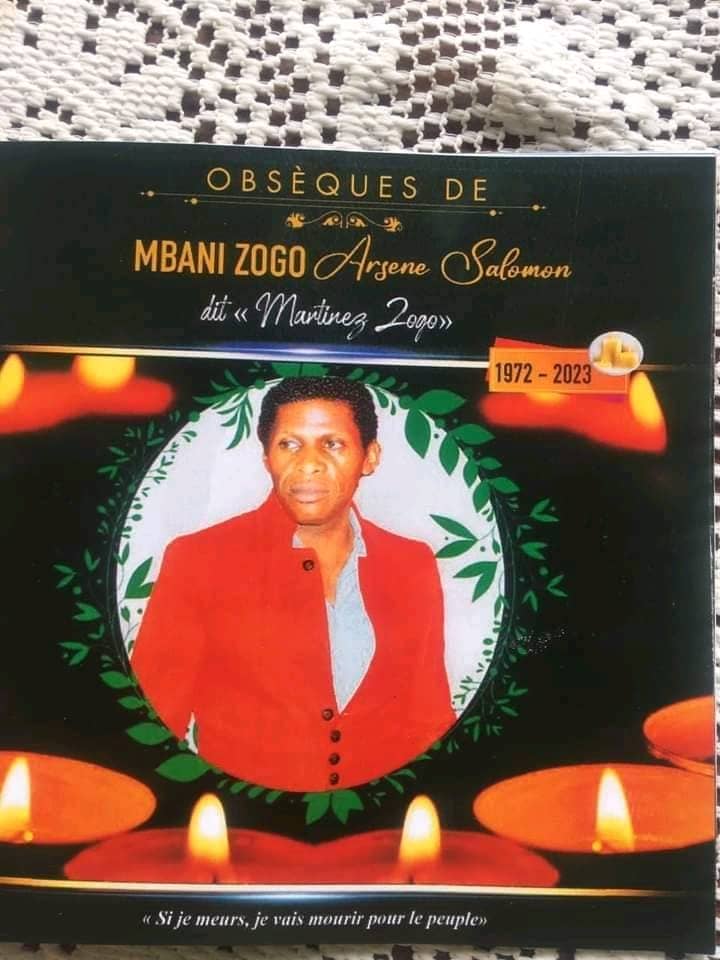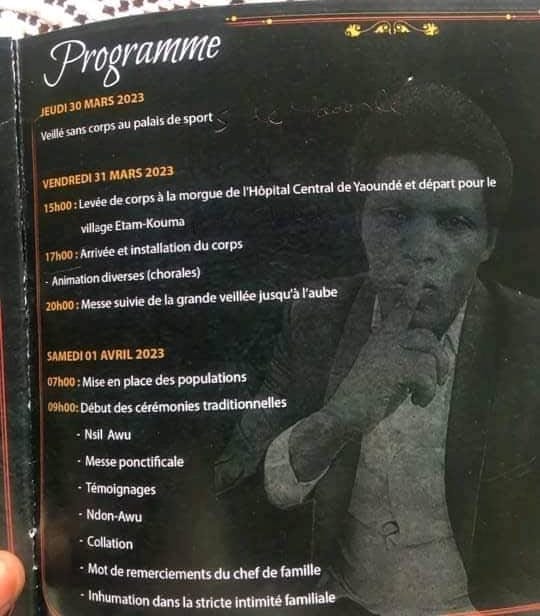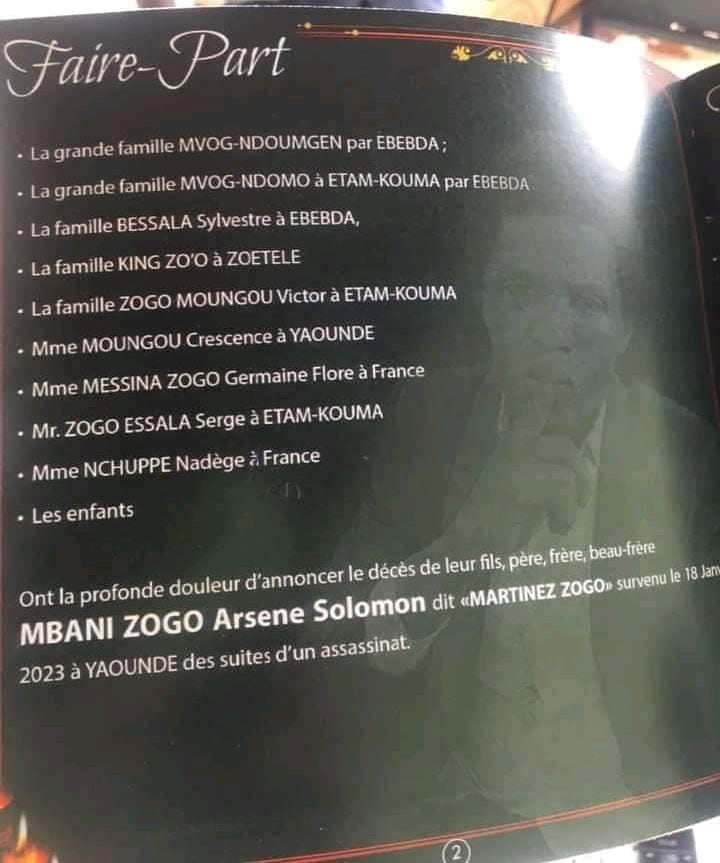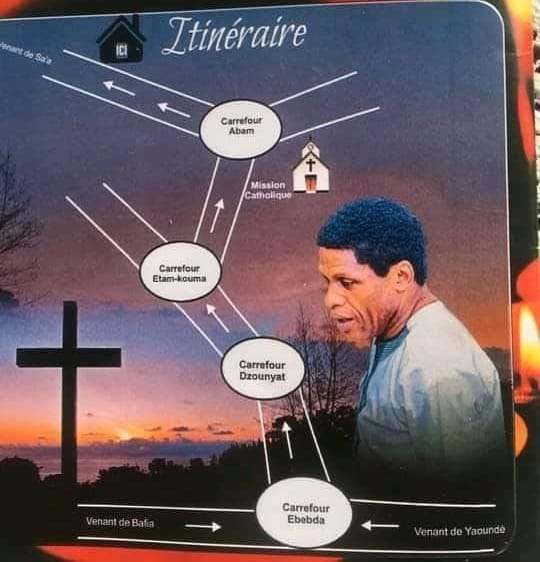 One of those who think the burial should not hold now is Paul Chouta, whistle blower and investigative journalist who has been regularly seeking justice for Martinez Zogo.
He said it will need an order from the magistrate for Zogo's body to be released for burial, since it has been "sealed" by the government.
Chouta described the burial program as "folklore", and he is not the only person who holds this view.
Like him, Benjo, a Cameroonian activist who has also been demanding justice for Zogo, is against the burial plans.
He called on journalists to turn out massively at the Yaounde General Hospital when the corpse will be removed "in order to prevent this hold-up".
He added: "Martinez does not have to die like that and be buried like a dog. Let's at least offer him an official funeral. It's these images that his wife and children will keep, that their father and husband was a great man celebrated by the republic."
At the moment, over a dozen people are in pretrial detention in connection with Martinez Zogo's killing, among them business man Amougou Belinga.
He is at the Yaounde Central Prison alongside the head of Cameroon's secret service Maxime Eko Eko and a dozen secret service agents.
Mimi Mefo Info
You can help support our work through the link below