Over the past years, Cameroonians have shot to the spotlight for amazing creations.
This time around is the turn of Oscar Tessofo Nguetcha.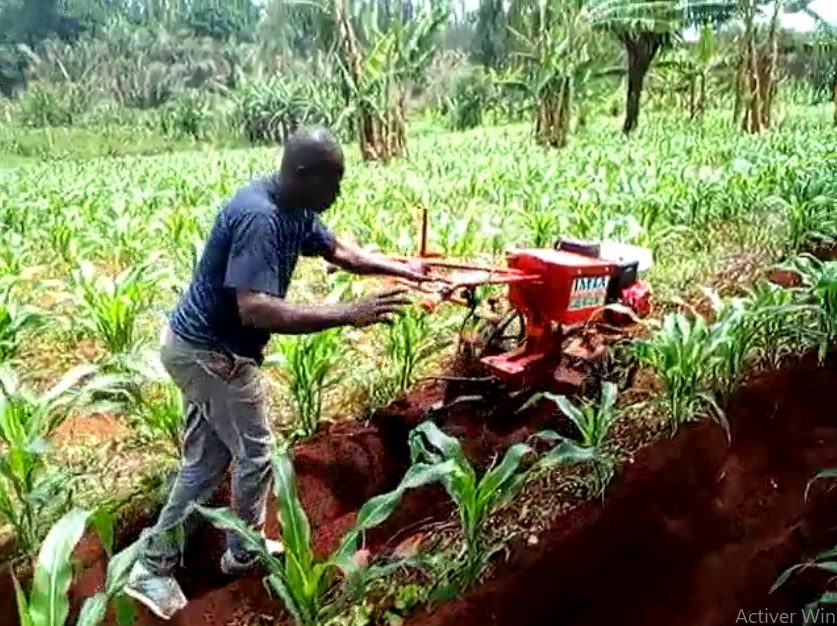 In his thirties, Oscar has successfully manufactured a tractor that can be used to farm, a double contribution to the country's agriculture and technological landscapes.
The idea, he told Equinoxe TV, came to him in 2019.
"I asked myself how in 2019 we still worked with hoes and exported to foreign and neighboring countries," he explained.
Working from their yard in Deido, a quarter in Douala, Littoral region, Oscar started creating his own tractor to resolve the problem he had identified.
After three years, Oscar achieved his aim. Yet, getting authorities to support his vision has not been easy, as he says he met setbacks despite all attempts.
To Oscar, getting more support will only make it better: "I await subvention from the government. As you can see, I don't operate from a proper workshop but from our family house."
Here is the phone number of Oscar: +237 659 03 16 05
+237 680 70 74 20
Mimi Mefo Info
You can help support our work through the link below