The population of Moloundou, Boumba et Ngoko division in the East region of Cameroon is at the verge of launching a protest action against security and defense forces in the area.
This follows the arrest and detention of over a dozen adults and minors by the gendarmerie and police.
The victims are detained at the gendarmerie brigade in Moloundou for non-possession of national identity cards.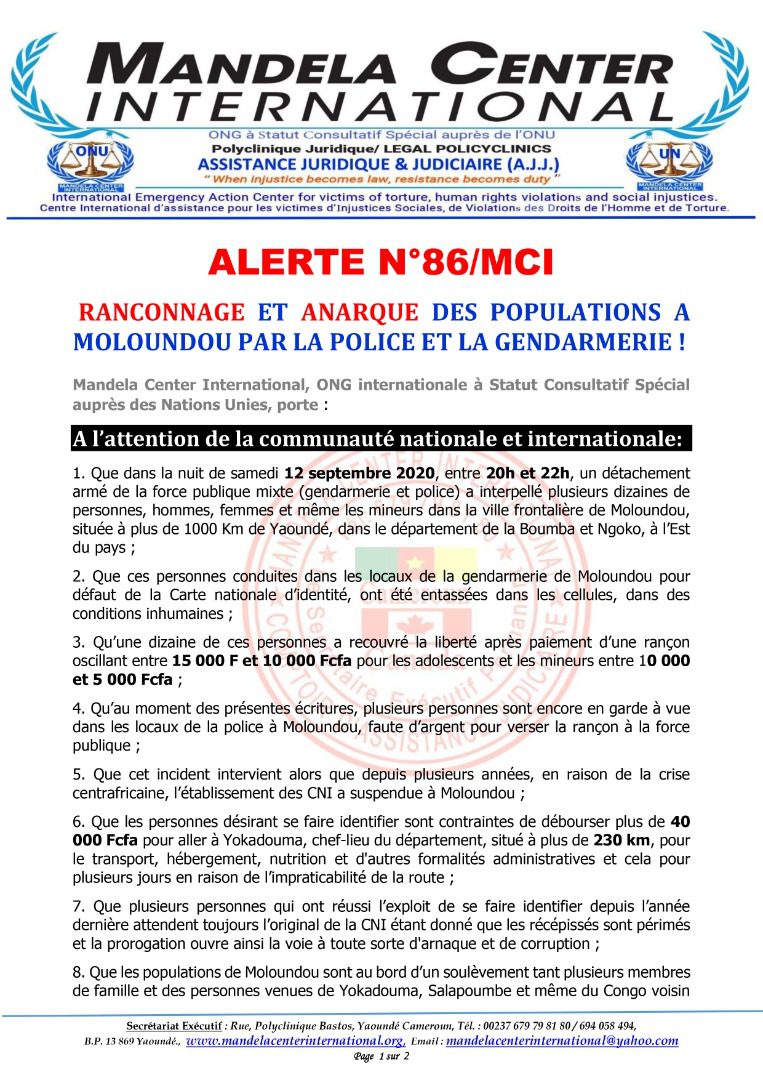 In a publication Monday, September 14, 2020, by Mandela Centre International, the nongovernmental organisation demands the immediate release of people in detention, stressing that government is violating their fundamental rights.
To Mandela Centre International, "Adults without ID cards are forced to pay between FCFA 10.000 to FCFA 15.000 for their release while minors pay between FCFA 5.000 and FCFA 10.000.Those who have refused to pay are detained in very inhuman conditions since the 12th of September 2020."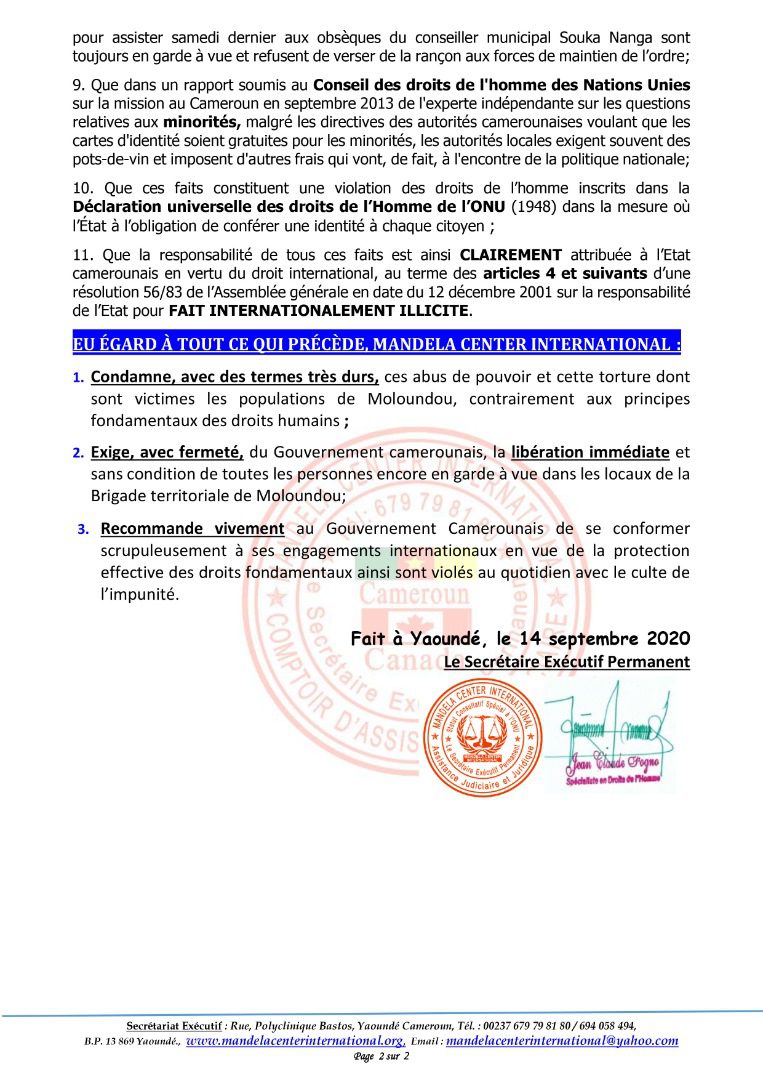 According to the NGO, the establishment of national identity cards at the police station in Moloundou has long been suspended by the Cameroon government following violence in the neighbouring Central African Republic.

The NGO adds that people living in Moloundou who wish to establish ID cards are obliged to spend over FCFA 40.000 to travel to Yokadouma (230km away) with all the risk of insecurity and bad roads involved.
Mandela Centre International regrets that even those who established the cards hardly see the originals.
By arresting people without ID cards and demanding such sums of money, the NGO has rated such actions as real fraud end expropriation of money from poor civilians in the area.
By Mbatho Ntan
You can help support our work through the link below