Hundreds of women, men and children dressed in black have denounced killings and poor governance in Cameroon to mark international women's day in Cameroon.
Championed by the group "Mothers of Nation", these Cameroonians used the celebration of the 35th International women's day to call for a political transition in Cameroon.
According to Bar. Michelle Ndoki; human rights defender and front line leader of the group "Mothers of Nation", "dressing in black on the 8th of March 2020 in Cameroon conveys a message of mourning, pain and profound agony as a result of the killings in the anglophone regions and the far north regions of Cameroon. With the killings and destructions in Cameroon,there is nothing women can really celebrate "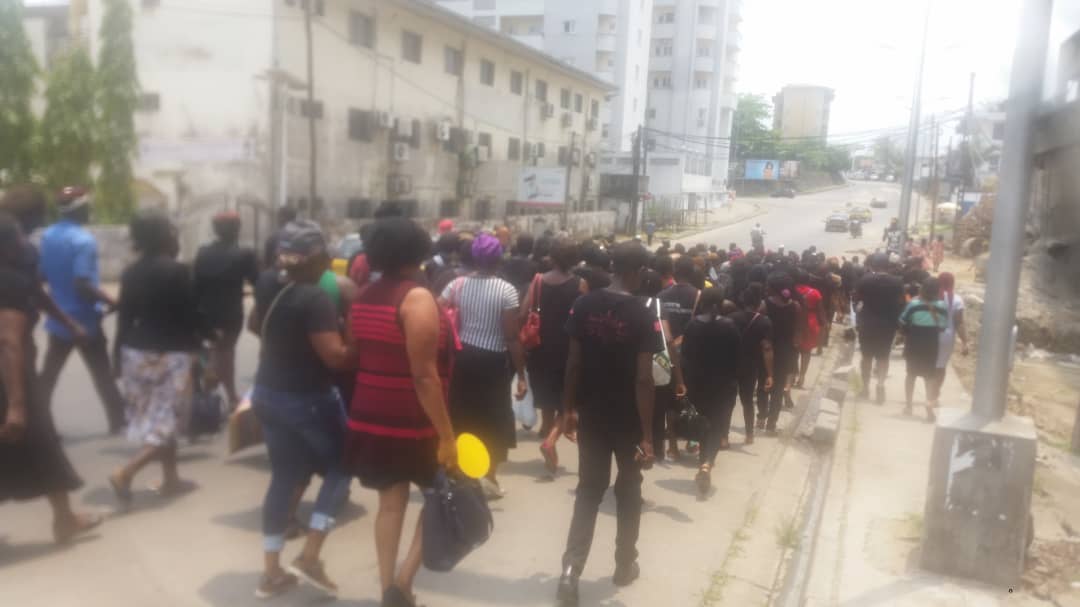 To Edith Kah Wallah, leader of the Cameroon Peoples Party (CPP), activities to mourn people killed and to stand against further killings have been a huge success in Douala.
"From Friday March 6th, we had prayers at the New Bell Central mosque. On Saturday 7th,we prayed and held a church service at Presbyterian Church Bonaberi and later donated food items to internally displaced persons and today March 8th,we have just finished a holy mass at St. Peter and Paul's Cathedral in Douala. I thank everyone and to add that the struggle to safe Cameroonians from the hands of an insensitive and dictatorial regime should continue."
After the holy mass at the Cathedral, elements of the police attempted interrupting the March from the Cathedral to the CPP party headquarters in Bali to no avail.
Mimi Mefo Info.
You can help support our work through the link below