Cameroon's Samuel Eto'o and Ivory Coast's Didier Drogba, African football legends have criticised a proposal to test COVID-19 vaccines on Africans.
On his Facebook page this morning, Samuel Eto'o shared a snippet from a video of two French scientists suggesting the idea with the words "isn't Africa your playground".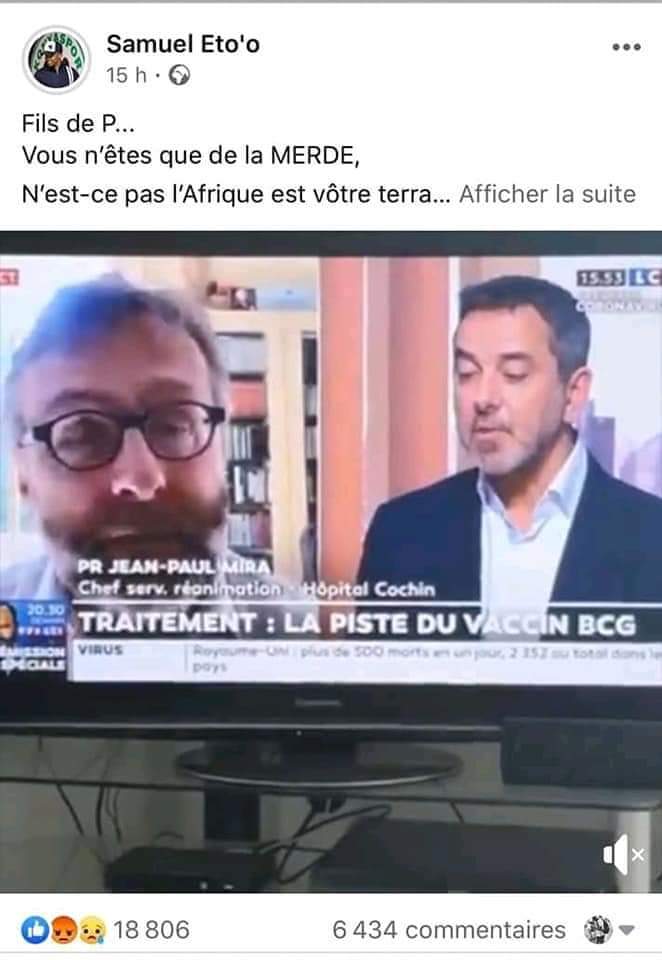 Didier Drogba on his part had made a similar declaration yesterday evening, noting that it is totally inconceivable.
"Africa isn't a testing lab" he said, accusing the doctors of racism.
"Do not take African people as human guinnea pigs! It's absolutely disgusting. African leaders have a responsibility to protect their populations from these horrendous conspiracies" he added.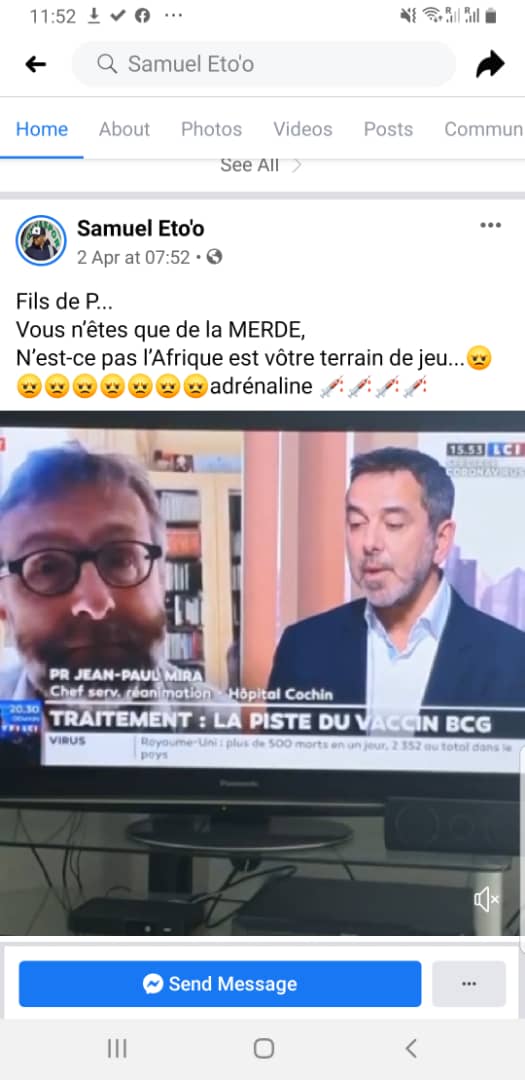 The retired footballers' remarks are two out of many since videos of the TV show hit social media.
In the video taken from an April 1 talk show on French television channel LCI, Camille Locht, the research director at the French National Institute of Health and Medical Research (INSERM) revealed that "We are actually thinking about leading a study in Africa… We have already launched a call for bids and we are strongly considering the idea."
This was after Jean-Paul Mira, the head of the intensive care department at the Cochin Hospital in Paris, proposed testing new coronavirus vaccines on Africans.
"If i can be provocative, shouldn't we do this study in Africa where there are no masks, no treatment, no intensive care? A bit like we did in some studies on AIDS. We tried things on prostitutes because they are highly exposed and do not protect themselves," Jean-Paul Mira had said.
Despite the soaring number of positive cases, Africa remains the least affected continent.
MMI
You can help support our work through the link below