Fo'o Sokoudjou Mpoda, Chief of Bamendjou in Cameroon's West region, who has always been very outspoken about political happenings in the country, has said the government should stop bad politics, unite, and reconcile her citizens.
"May those who govern us come out of big talk, gossip, come back to earth and take concrete actions in the direction of finding solutions to the problems of the people. We are not asking you for someone's head. Just that you stop serving yourself. Serve the people and have a little pity on the people who have suffered for a long time in your hands…," he said.

Citing the numerous political manoeuvres in the country, and the recent killing of schoolchildren in Kumba, Chief Sokoudjou said: "Cameroon is not moving well" and it is time for forgiveness and reconciliation between the leaders and the citizens.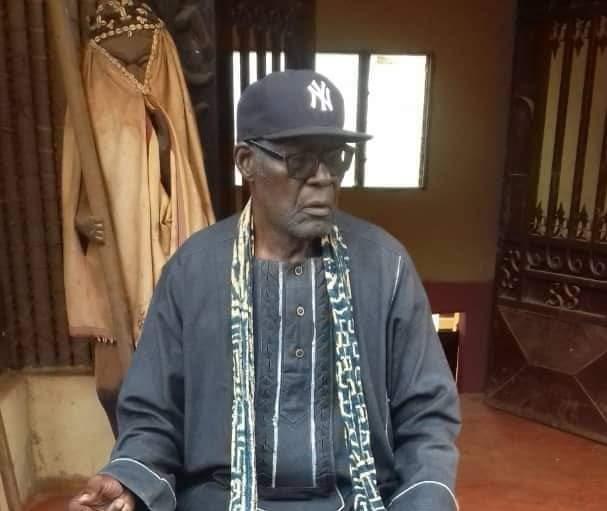 "Do we still need to open the cicada to understand that this country is going badly? The great majority of Cameroonians are tired of this system and no longer believe in it. We must sit down, talk to each other, forgive each other, reconcile and agree around the minimum which is the Cameroon of tomorrow.
"We must re-establish a new social contract to bring Cameroonians to love each other, to love their country, and to believe again in this country where we all were born. If you do not sleep and dream any more, know that you are already dead," he said.

The traditional ruler was stern towards killers of schoolchildren in Kumba, stating that "the carnage on innocent young people in Kumba is unacceptable and must prick the heart of any Cameroonian who still has his head with him."

To him, every Cameroonian has a responsibility towards the country and must question how much they are helping the country out of its numerous problems.

He regretted that a beloved nation is being ruined by violence and barbarism with fellow Cameroonians becoming so mean towards each other.

"How much longer will we continue to cover the stone with earth and avoid the real problems that plague this country? Let everyone ask themselves what their share of responsibility is in this affair," the custodian of tradition said.
The outspoken ruler lamented that sacred traditional institutions have been desecrated in bad politics, saying "the Fo'o (Chiefs) are stripped of their powers with their own complicity; the Fo'o finds himself struggling for political positions with his subjects".

Amidst widespread criticism of the brutal murder of children in Kumba, Fo'o Sokoudjou said the killings must not go in vain and Cameroonians must take responsibility by reconciling with and forgiving one another.
"These innocent young people of Kumba must not die for nothing. May their blood spilled on the land of our ancestors be the prize for a return to peace in this country as well as for a reconciliation between the children of this country.
This reconciliation can be possible if those imprisoned for political reasons are set free and those in the diaspora are allowed to return freely and contribute to building a stronger Cameroon.
He said there is still hope for a better country if people return to God whom they have despised.
"…even as we have all become bad people so much that we even laugh at God, let us still continue to throw our hands at the God of our ancestors so that they do not release the hand over us and the innocent young people lick the mortar of what they don't not know."
Mimi Mefo Info
You can help support our work through the link below