Russia's ambassador to Cameroon has after a long silence weighed into the ongoing Anglophone crisis.
Speaking against foreign interference in Cameroon, Ambassador Anatoly Bashkin, said "there is no humanitarian emergency in Cameroon."
"We (Russia) are against all interference and initiative to intervene in Cameroon" he said, adding that "Russia congratulates the Cameroonian people who took part in the Legislative and Municipal Elections last month."
The diplomat's utterances come after several condemnations of government's role in the Ngarbuh and Small Babanki massacres all in the North West region that have left over 45 deaths cumulatively.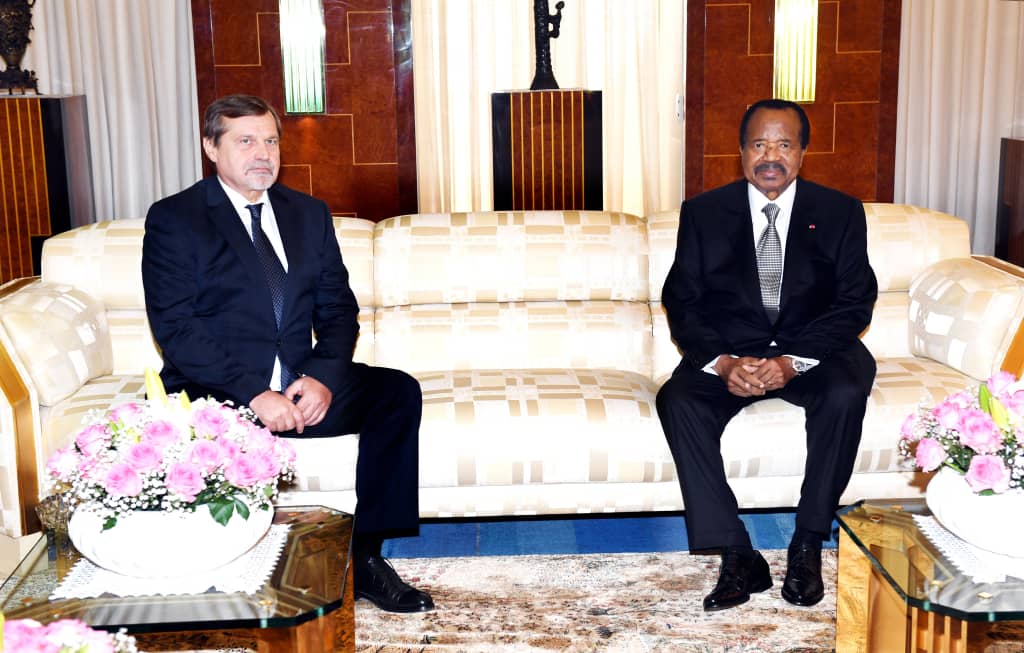 After granting audience to Ambassador Anatoly, on Wednesday March 27, President Biya took to his social media page to explain he had been invited by the head of the Russian Federation, Vladimir Putin.
"We discussed the invitation from the Russian President Vladimir Putin to attend the Africa-Russia Summit scheduled to take place later this year" he said
Coming at a time when President Biya has greatly limited his movement and is spending more time in the country following several protests in European countries, many believe the head of state is seeking better alternatives as his relationship with France seems to be at an all-time low.
This was further exhibited weeks ago when activist, Calibri Calibro had an impromptu exchange with President Emmanuel Macron who said he had pressured Biya for Kamto's release, promising to call him to ensure he addresses human right violations in the two regions.
MMI
You can help support our work through the link below