At least ten people mostly women, have been illegally detained by Separatist Ambazonia fighters in Oku, in Bui Division, Cameroon's restive North West Region.
The captives are accused of taking part in anti-Amba protests in that locality over the last few days.
A video released on Wednesday April 6, 2022, show those abducted being interrogated by armed separatists. Sections of the video also show that the women had been stripped naked and humiliated.
The women are accused of conniving with government security forces.
An unidentified Ambazonian fighter heard interrogating the women said "since the military started killing and hurting our people, have you ever staged any protest against them?"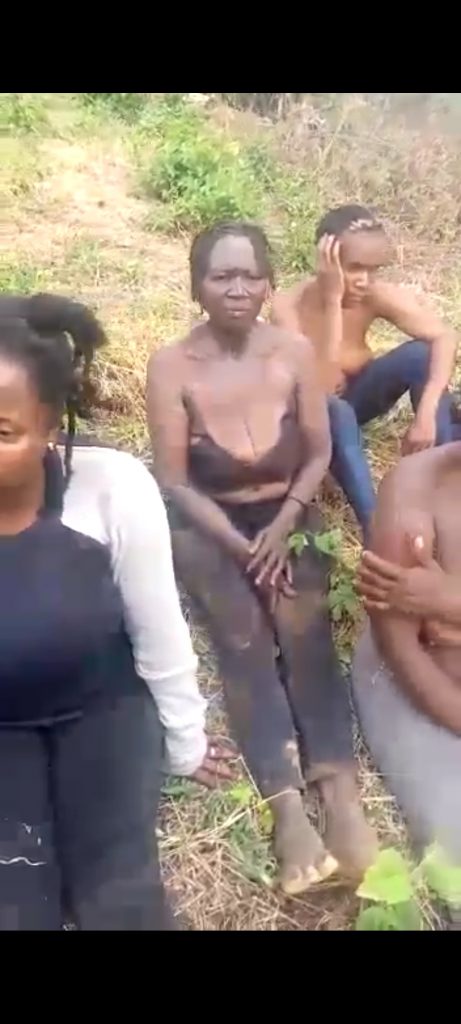 With signs of torture and being stripped naked, the captives are said to have denied the allegations of having taken part in sustained protests against the presence of separatist fighters in Oku.
They insisted their actions were independent of any government involvement.
For the past two days, locals in Jikijem, Elak, Ngemsiba, all localities in Oku stormed the street in protest chanting anti-Amba slogans.
Local sources in the area have revealed that the anti-Amba protests were provoked by constant kidnapping, torture, extortion and imposition of lockdowns every now and then.This comes many months after a similar protest was staged by villages in Kedjom-Ketinguh, in Tubah Sub-division, North West Region, denouncing the excesses of the Ambazonian separatist fighters.
As in the situation in Oku, many of those who took part in the protests in Kedjom were later attacked and some killed by the separatists.
Mimi Mefo Info
You can help support our work through the link below