The Cameroon Journalist Trade Union (CJTU/SNJC) has reacted to what they described as the 'horrible murder' of Amplitude FM's radio host, Martinez Zogo.
In a release published today, January 22, 2023, the CJTU urge the public administration to take full accountability of the population's safety and their right to life.
The union also called on the international community to help strengthen the safety of media men and women in Cameroon — which they admitted is at risk.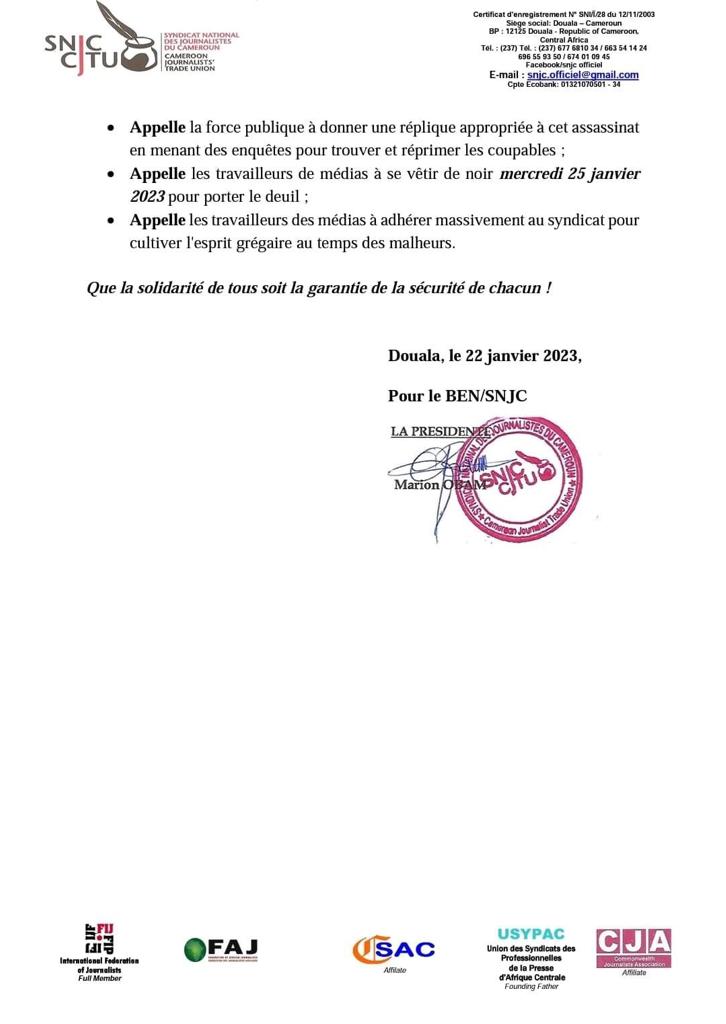 They went ahead to call on "security forces to give an appropriate response to this assassination of Martinez Zogo, by carrying out thorough investigations, and ensuring that that the culprits are punished."
CJTU urged media workers to "dress in black on Wednesday, January 25, 2023," come out en masse and show solidarity for their slain colleague.
Martinez Zogo, was found dead in Sunday January 22, 2023 less than one week after he was kidnapped in Yaounde and taken to an unknown location.
He was stripped naked, and his corpse was abandoned on an empty stretch of uninhabited land.
By Amina Hilda
You can help support our work through the link below