How Cameroonians handle football infrastructure while watching matches has come under questioning with many pointing to inadequate self-discipline as the main cause.

The fifty thousand capacity Japoma Stadium in Douala hosted its first international match Sunday, January 17th. It saw the presence of many Cameroonians.
The intention, some of them say "…was not only to watch the match between Niger and Lybia and the second match pitting DR Congo and Congo but most importantly to enjoy the new stadium".

While in the stadium, some spectators were caught on camera with legs on some seats, papers littered, and other uncivil and unpatriotic behavior. Some commentators say such bad habits can undermine the beauty of the stadium.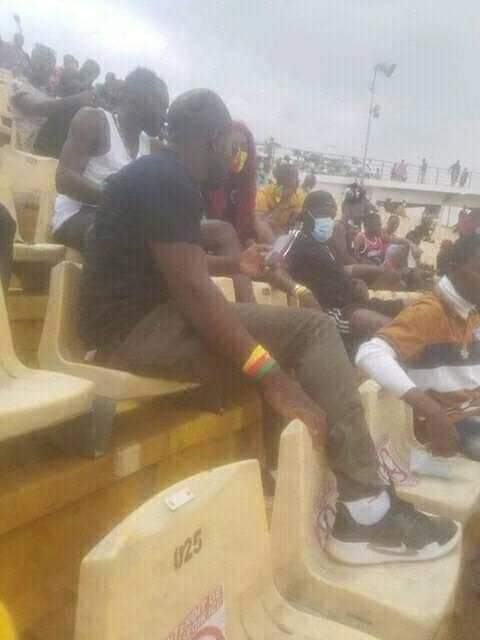 "We need policemen to maintain order. If not, people will destroy the stadium in less than no time," Gerald Ntungwe stated in the course of the match between DR Congo and the Congo.

As some spectators undermined the beauty of the Japoma Stadium.
Interestingly, pictures of players of Niger cleaning the dressing room have emerged on social media. The players are said to have voluntarily cleaned the dressing room after playing a goalless match against Lybia.



Mbatho Ntan.
You can help support our work through the link below