Some officials of the ruling Cameroon Peoples Democratic Movement, CPDM party have been tortured by suspected Ambazonia fighters in the restive North West region.
In videos circulating on social media, the CPDM politicians are seen being forced to bath with sand.
One of them, is said to be a certain Mr Tah, CPDM Secretary General for Santa. In the video, he is seen naked and being forced to pour sand over his body for partaking in a CPDM campaign rally.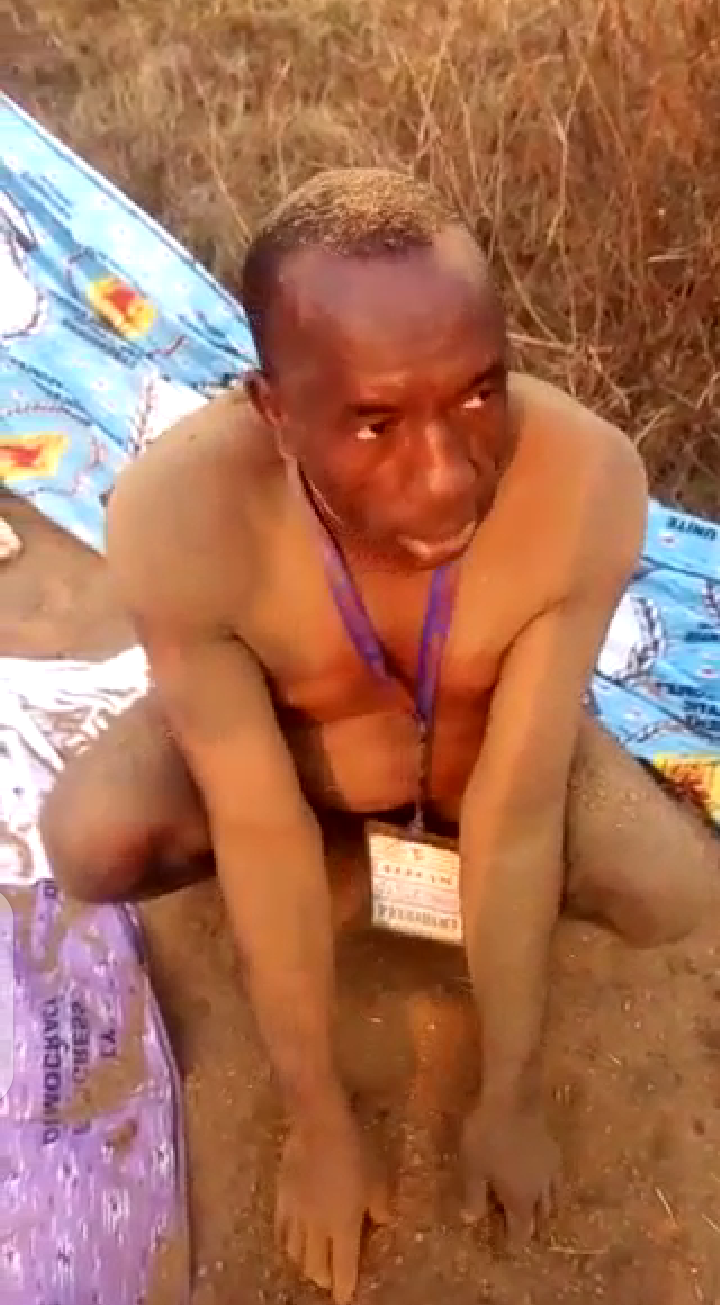 "We want the whole world to see how we are going ahead and tying it while others are coming from behind and untying what we have done" an alleged Ambazonia fighter said in one of the videos referring to the ongoing war.
"This is a black leg" he added.
Prior to the launch of electoral campaign, Ambazonia fighters had promised to disrupt the elections, asking all Anglophone politicians not to run.
While most opposition politicians backed out of the race, the ruling CPDM party are currently campaigning in the troubled regions.
MMI
You can help support our work through the link below