"Am I wrong to have a political conviction?" a North West opposition official and humanitarian worker has asked after a near death experience in the hands of Cameroon's soldiers.
The opposition official and elite in Bali Nyonga, restive North West region of Cameroon has fled for his life after being allegedly targeted for elimination by the military.
Talking to MMI, Philip (name changed for security reasons) who lives in Bali in the North West region said he is still in the bushes following a raid on his home.
"We counted 28 military men led by a masked man wearing canvas and holding my photograph" he says.
The men, Philip explains visited a neighboring compound whose occupants argued that the house owner was not the face on the photo.
"They moved straight into my compound and to my own house, looted out bags of rice , gallons of groundnut oil, cartons of wine and soap, my boxes" he said adding that one of the briefcases they took "had 326.000FCFA (551US dollars), money sent for humanitarian activities".
The armed men Philip tells MMI also carried away plates, spoons, trays and food flasks packed in the store for family occasions. "… then my computer set camera solar set and two phones on charge" he went on.
"After this, they set fire in all rooms, came out and set fire externally on the veranda and my father's grave as we watched from the bush nearby" he narrated in tears.
What hurts him most Philip notes, is the fact that everything of his was set ablaze "from beds to chair to clothing and documents for me, my children and wives.
I have just one clothing on since January 17 in the bush while my sick mum is with a neighbor" he says.
"What is my crime? Am I wrong to have a political conviction? If someone brings more destitute to a family already in destitute, what reward do we expect from God?" He questioned.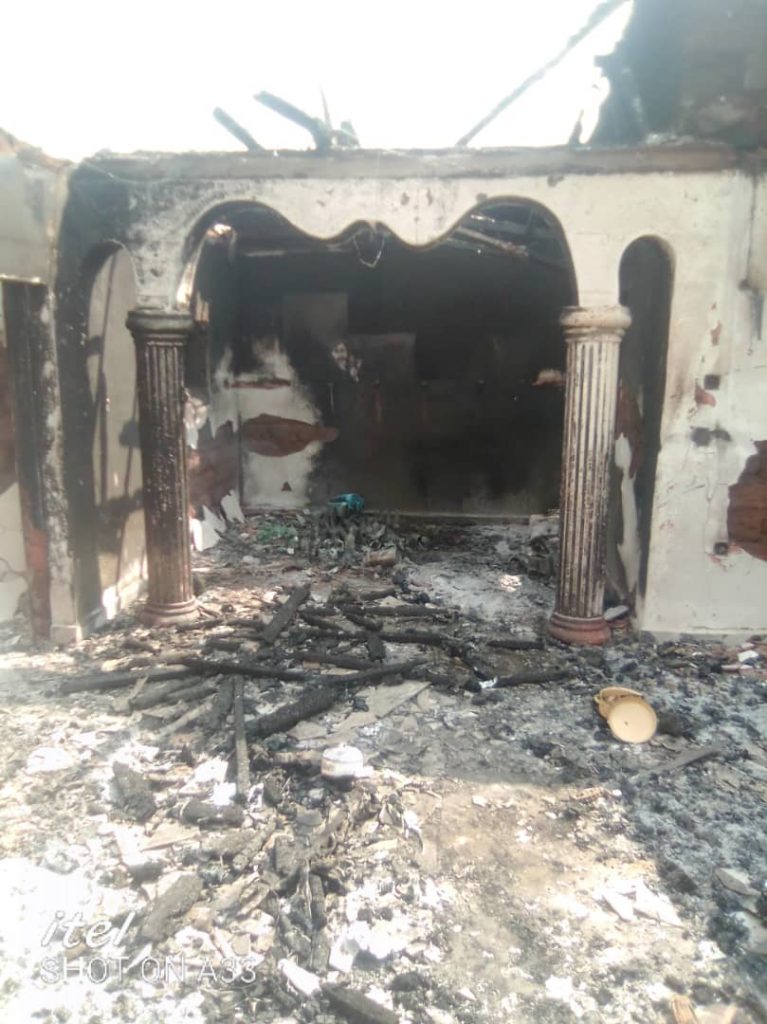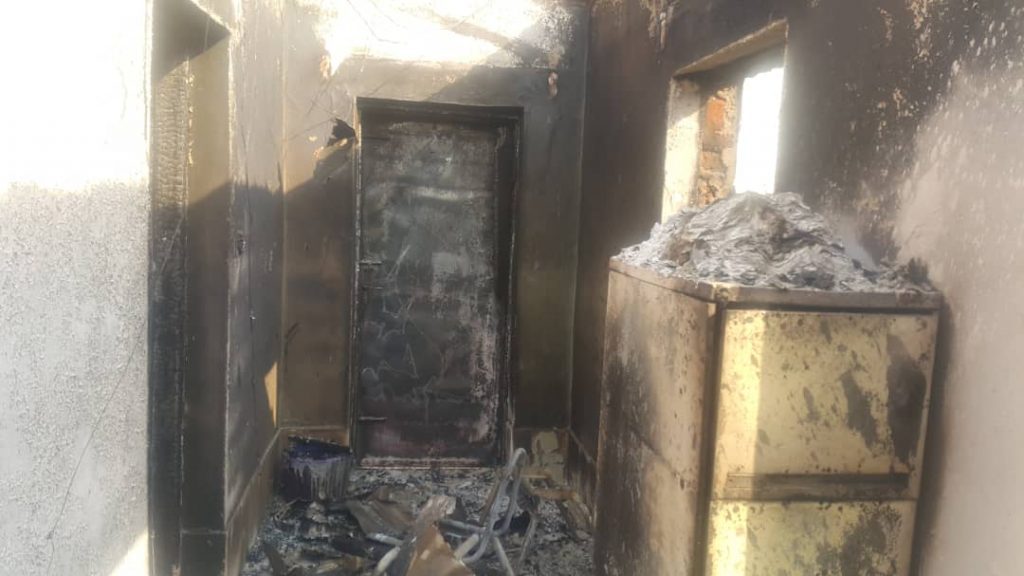 "I am not connected to any armed group; I have no problems with the Cameroon military which can be considered criminal … Why am I losing my hard earned property? Am I wrong to have a political conviction?" aggrieved Philip asked in agony.
He also regrets that the raids are still ongoing in the Anglophone regions, making it hard to even start over at the moment.
Apart from basic necessities like clothing and shelter, Philip says he and his family urgently needs "civil status documents like birth certificates and marriage certificates since all were razed" as he has two more years to go on retirement.
As if it was not enough, Philip says his wife's "business premises set up for over 5 million FCFA was also razed completely" an act he described is aimed by the military mission to render him helpless.
Like Philip, hundreds of families have in the past days been forced to flee their homes I'm the Anglophone regions following an intensification of military raids in villages. The forces of law and order have also been accused of carrying out arbitrary arrests in towns like Bamenda, with hundreds of young men jailed for no reason.
These come ahead of the February twin elections which government says will take place in a hitch free atmosphere in the restive regions.
Mimi Mefo Info
You can help support our work through the link below