In March Cameroon announced it was shutting down schools till further notice to curb the rapid spread of the coronavirus. To enable private school teachers (PSTs) cope with the uncertainty that followed, Prime Minister Dion Ngute asked their proprietors to pay them even though they were no classes ongoing.
This however did not solve the challenges of PST as many proprietors have refused to heed to the PM's call. In a letter addressed to President Paul Biya, a Private School Teacher says the COVID-19 pandemic has simply made them more vulnerable, coupled with the myriad of challenges they faced before.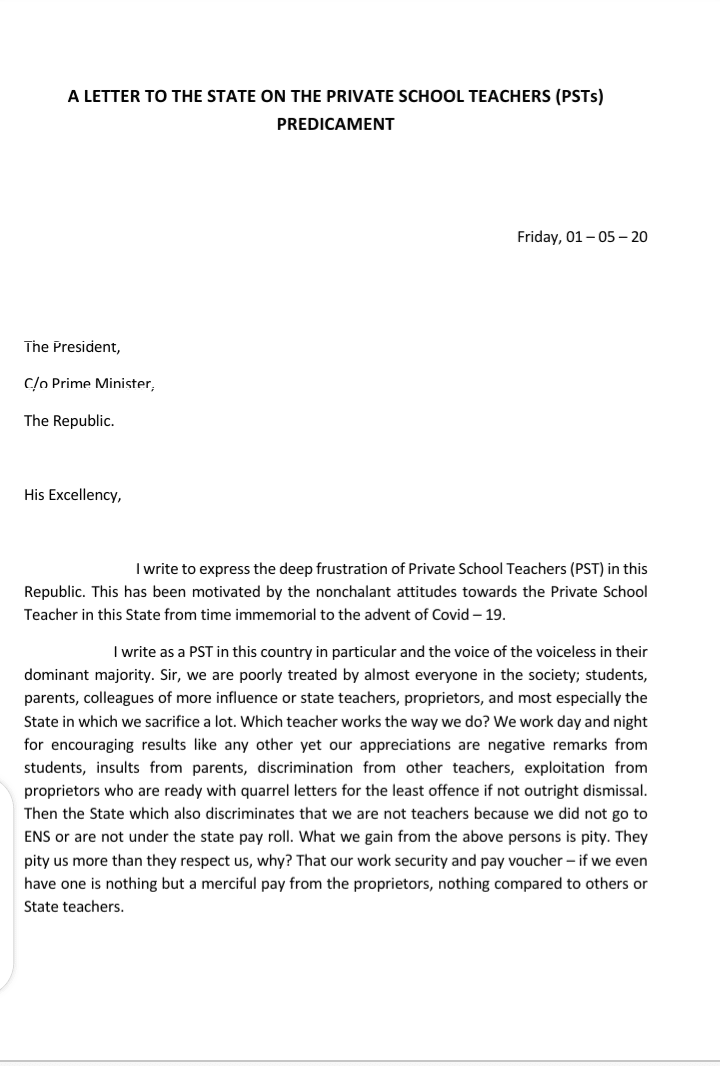 Referring to himself as a citizen of conscience, he says they get negative remarks from students, insults from parents, discrimination from other teachers and exploitation from proprietors who are ready with query letters for the least offence if not outright dismissal.
"Then the State which also discriminates that we are not teachers because we did not go to ENS or are not under the state pay roll. What we gain from the above persons is pity. They pity us more than they respect us, why? That our work security and pay voucher – if we even have one is nothing but a merciful pay from the proprietors, nothing compared to others or State teachers" he says.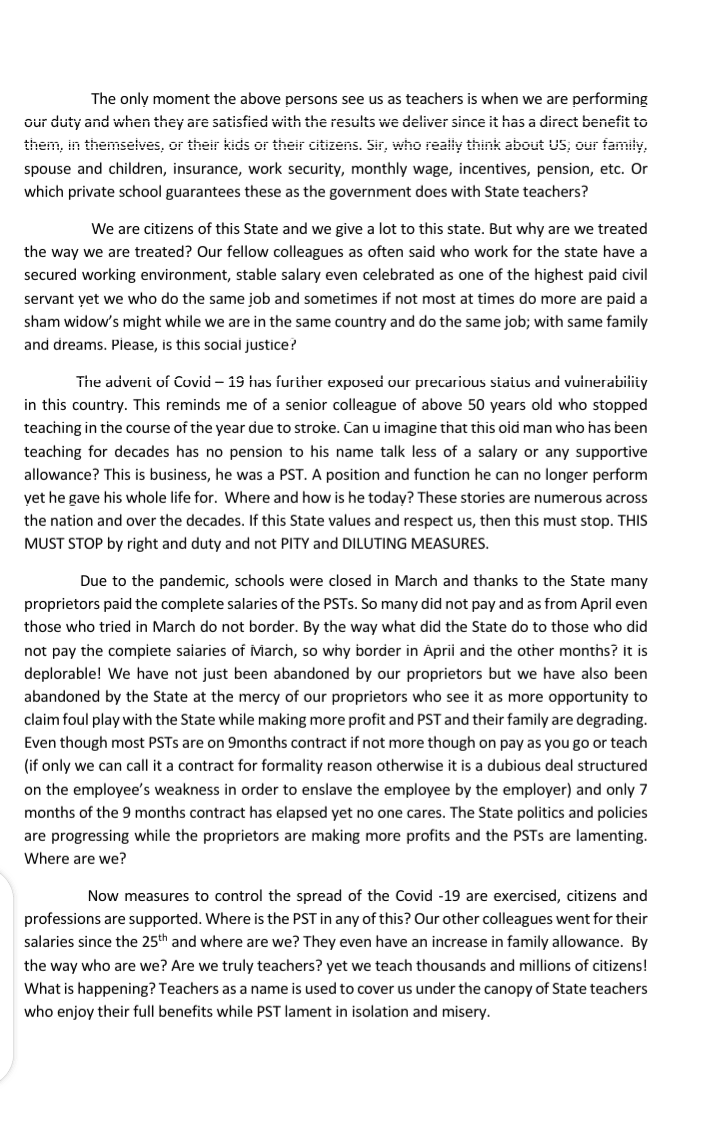 Citing the case of a 50 year old PST forced to leave the job due to a stroke, he says "the advent of Covid – 19 has further exposed our precarious status and vulnerability in this country."
"Can u imagine that this old man who has been teaching for decades has no pension to his name talk less of a salary or any supportive allowance? This is business, he was a PST. A position and function he can no longer perform yet he gave his whole life for. Where and how is he today? These stories are numerous across the nation and over the decades. If this State values and respect us, then this must stop" the individual tells the President.
Thanks to the pressure from the state, several proprietors have been able to pay the March salaries for PSTs. He however questions what has been done to those that refused to comply. "We have not just been abandoned by our proprietors but we have also been abandoned by the State at the mercy of our proprietors who see it as more opportunity to claim foul play with the State while making more profit and PST and their family are degrading."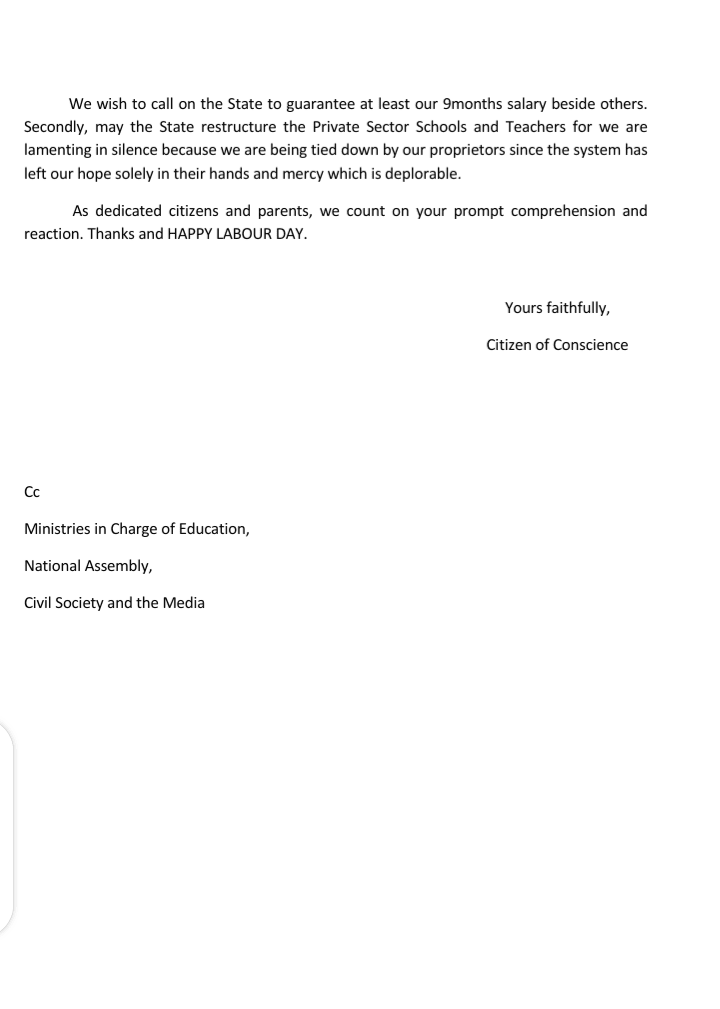 Highlighting measures to control the spread of the Covid -19 put in place by the state to support citizens and professionals, he asks: "Where is the PST in any of this? Our other colleagues went for their salaries since the 25th and where are we? They even have an increase in family allowance. By the way who are we? Are we truly teachers? Yet we teach thousands and millions of citizens! What is happening? Teachers as a name is used to cover us under the canopy of State teachers who enjoy their full benefits while PST lament in isolation and misery."
With this in view, he pleads with the State to guarantee at least 9 months of their salary beside others.
"May the State restructure the Private Sector Schools and Teachers for we are lamenting in silence because we are being tied down by our proprietors since the system has left our hope solely in their hands and mercy which is deplorable" he adds.
Mimi Mefo Info
You can help support our work through the link below