By David Atangana
Atleast three people have sustained severe injuries following a car accident on the Bambui-Bambili Road in Cameroon's North West Region.
The incident occured Tuesday, March 21, 2023.
The injured are reportedly responding to treatment in health facility.
Reports say it was the second motor accident on the same road in less than five days.
Road accidents according to road users have been recurrent on the said road.
The stretch of the road on the the North West Ring Road which also serves the Bamenda University Community and connects to other divisions of the region has been under construction for years.
A road construction company (name withheld) has been working on the road with little results as circulation has become a problem leading to recurrent road accidents.
"This is the state of the Bambui-Bambili road under construction," an eye witness told MMI.
"Though nobody died but three people sustained injuries," he said adding that, "This is the second accident in less than five days."
He lamented that, "Car accidents are becoming recurrent in this road."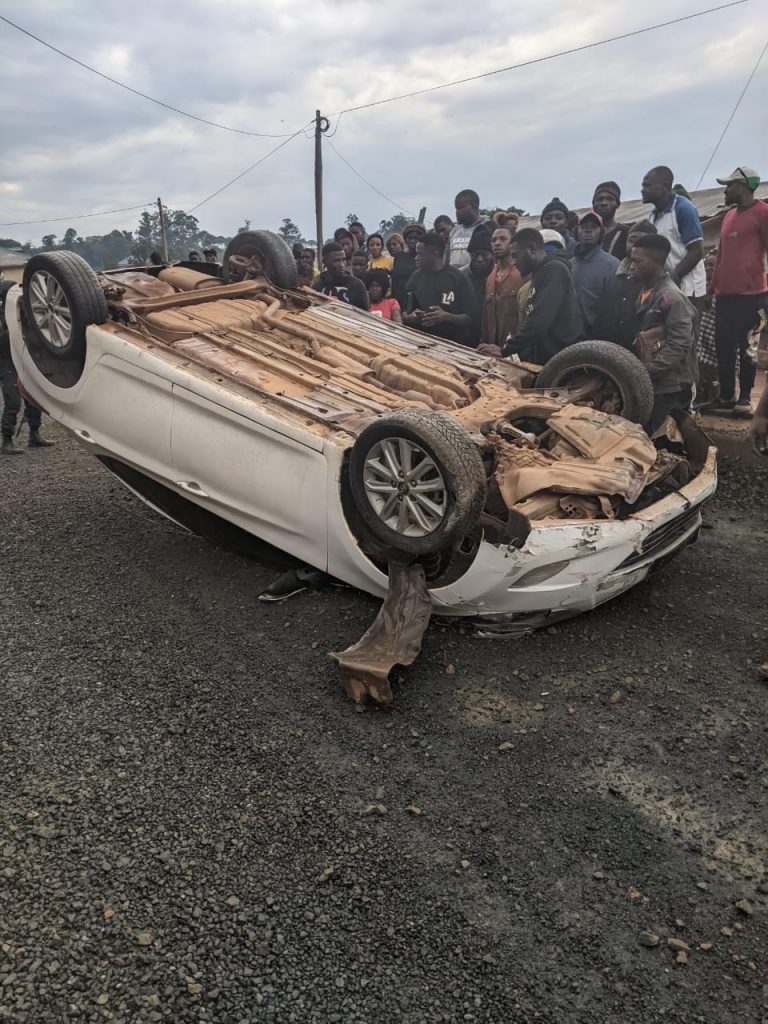 It should be noted that ever since reconstruction was initiated the said road, little progress has been made.
Complains from road users, students, drivers amongst others about the bad state of the road has yielded no fruits as no one seems to care.
Mimi Mefo Info
You can help support our work through the link below