By Tata Mbunwe
The CEO of Anecdote media group and owner of Vision 4 television, Pierre Amougou Belinga, was arrested at his home about 10:00pm last night by a mixed contingent of police and military officers.
Reports say he was arrested in front of his two wives and driven behind a military pick-up to the State Secretariat for Defence, SED, in Yaounde, in line with the murder of journalist Martinez Zogo.
Media reports had primarily linked Amougou Belinga to the journalist's murder, given that Zogo had been a top critic of his actions and had been investigating an alleged embezzlement scandal against Belinga before he was abducted and killed.
At SED, it is reported that he is being accused of involvement in the disappearance of Martinez Zogo, who was found dead on January 22, five days after his abduction.
His case will be heard about 9am Friday, MMI learned.
The plan to arrest Amougou Belinga was already hatched on Thursday and it was announced that the government had banned him from leaving the country.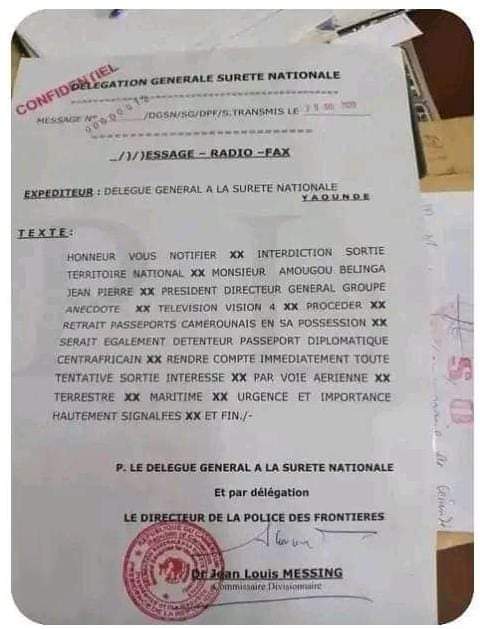 He is among several people Government says have been arrested in connection with the killing of Martinez Zogo.
A communique signed by the Secretary General at the Presidency, Ferdinand Ngoh Ngoh, on February 2 stated that the government had arrested several people and was hunting others who have been accused of involvement in the death of the journalist.
Mimi Mefo Info
You can help support our work through the link below