A document circulating on social media has prohibited Amougou Belinga, Chief Executive Officer of Vision 4 Television from leaving the country.
The document signed by Jean Louis Messing, the Director of Frontier Police, which is an arm of the country's National Security says the Anecdote Boss will not be allowed to leave Cameroon by air, land or sea.
The passport of Amougou Belinga would also be confiscated according to the document.
Revelations made by some individuals arrested in connection with the murder of Martinez Zogo prompted the decision, MMI has learned.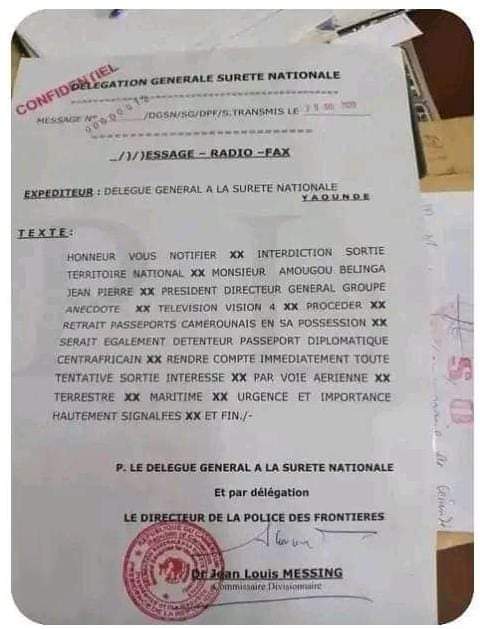 Zogo, Director of Amplitude FM was kidnapped and killed brutally while investigating the fraudulent dealings of Amougou Belinga.
This is however, not the first time he is being prohibited from leaving the country.
MMI is closely following up this development.
By Amina Hilda
You can help support our work through the link below