Business mogul and Chief Executive officer, CEO of the "Groupe Anecdote" media company, Jean Pierre Amougou Belinga has been barred from leaving the country.
He was instructed by the "Surete Nationale" not to leave the country until further notice.
The law enforcement body will equally proceed in confiscating all his official travel documents and keep the business man under watch.
Amougou Belinga has been mired in several controversies of recent .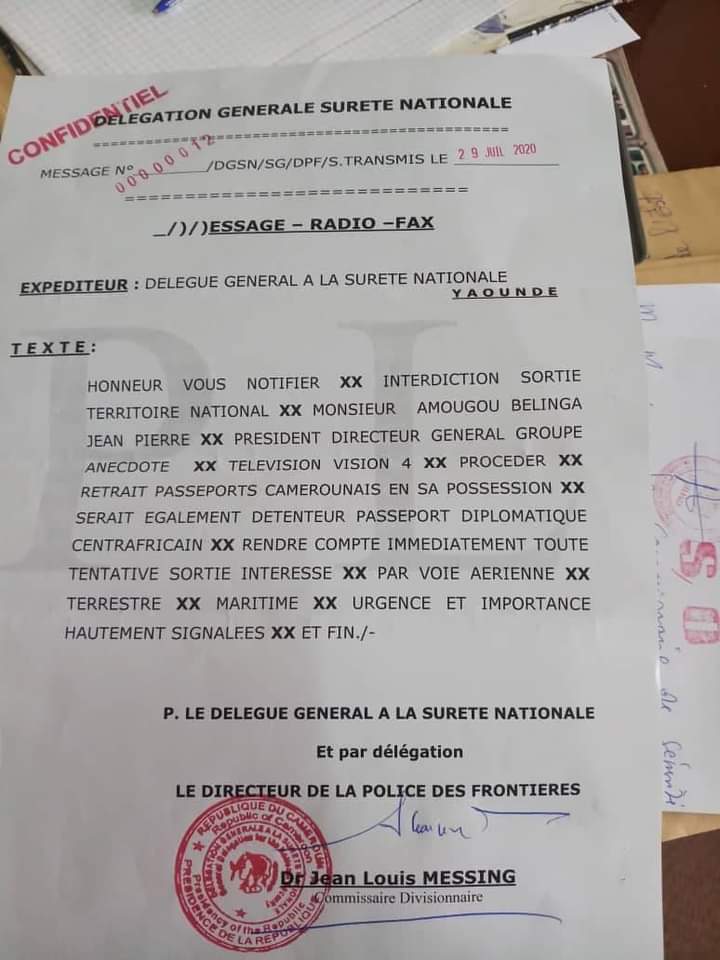 Just recently, a leaked audio of him went viral in which he was heard quarreling with Cameroon's ambassador to the Central African Republic, CAR.
The recent decision from the national police boss now appears to be opening a new chapter in the ongoing melodrama.
Mimi Mefo Info
You can help support our work through the link below