A United States Republican congresswoman Marjorie Taylor Greene has reportedly filed articles of impeachment against newly inaugurated US President Joe Biden. This was done just one day after Joe Biden was inaugurated as the 46th president of the United States.
The Congresswoman, who has close ties to the QAnon conspiracy theory, took to Twitter to announce her action against the newly elected president.
"I've just filed articles of impeachment on president Joe Biden, we will see how this goes," Ms Greene said.
The articles of impeachment are based on claims of corruption against President Biden and his family in Ukraine, Russia, and China. These claims which had long been debunked, are alleged to have taken place while Biden was serving as Vice President.
President Biden has rubbished all the claims that he made any decisions while in office that were based on his son Hunter Biden's overseas business interests.
President Biden was also cleared by a Senate investigation led by Republicans last year which found no evidence of corruption against the president and there was also no evidence that his son's work for Burisma, an oil company, had influenced US foreign policy.
Ms Greene in a statement, however, said that "President Joe Biden is unfit to hold the office of the presidency. His pattern of abuse of power as President Obama's vice president is lengthy and disturbing,".
Ms Greene, who is a pro-Trump election fraud conspiracy theorist, had recently been banned from Twitter for 12 hours last weekend following the January 6 Capitol Riots.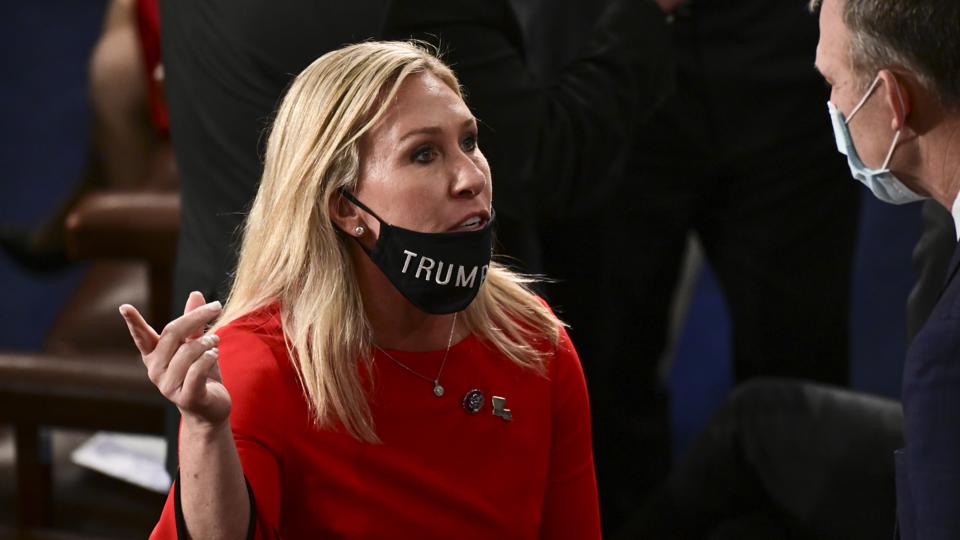 A Twitter spokeperson confirmed that "The account referenced has been temporarily locked out for multiple violations of our civic integrity policy,"
It is unlikely that this impeachment will see the light of day, given that the Democrats control both the House of Representatives and the Senate.
You can help support our work through the link below