By Soulemanu Buba


A young man suspected to be a police officer providing security at an embassy in Yaounde has been given snake beatings for attempting to break into a home in Yaounde.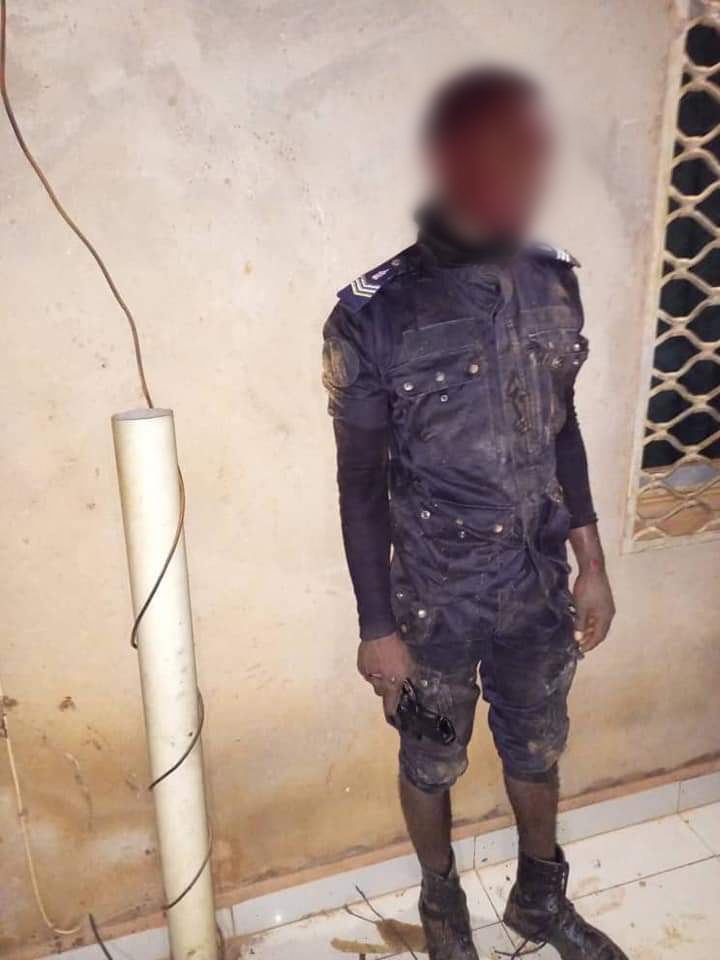 Dressed in a police uniform carrying a gun, this young man chose the ungodly hour of 3:00 am breaking Monday August 29, 2022 to carry out his act of robbery.


Unfortunately for him, he was caught by inhabitants after an alarm was raised and mob justice meted on him.

He would later be arrested and placed behind bars pending further investigations.
————————————-
The Mimi Mefo Info Team, (MMI) appreciates all your constant support.

We are driven by the fact that you remain our only source of inspiration, as we continue to gather, write and publish stories without fear or favour.

These are, however, very trying times for several journalists, especially for MMI whose reporters have to brave all the odds to work remotely for fear of reprisal attacks.

That's why we continue to ask for your constant support.

How to support us!

*Please share our website link with friends and loved ones daily


*You can also support our dynamic team working day in and day out to keep you up to date, with any amount.

Use the following payment methods:

PayPal: contact@mimimefoinfos.com

Mobile money: +237679135573

Bank Transfer: Account name: MIMI MEFO INFO LTD
IBAN: GB49TCCL04140456360181
SWIFT/BIC: TCCLGB3L
Intermediary bank SWIFT: BARCGB22 (only use if required by sender bank)*
You can help support our work through the link below