Residents of the town of Mbengwi in the North West Region will no longer have to go for hours without charging their phones despite the eratic power supply from the main energy company.
This is because a young genius named Lewis Nih Tata, has set up a solar-powered recharging station to address the concern.
The facility comprises of 30 sockets and gives allowance for more to be added.
Lewis has made the creation open to the public with the sole condition being that they charge their phones in person, to avoid any cases of phone theft.
Mbengwi like most parts of Cameroon and the North West region in particular suffers from epileptic power supply.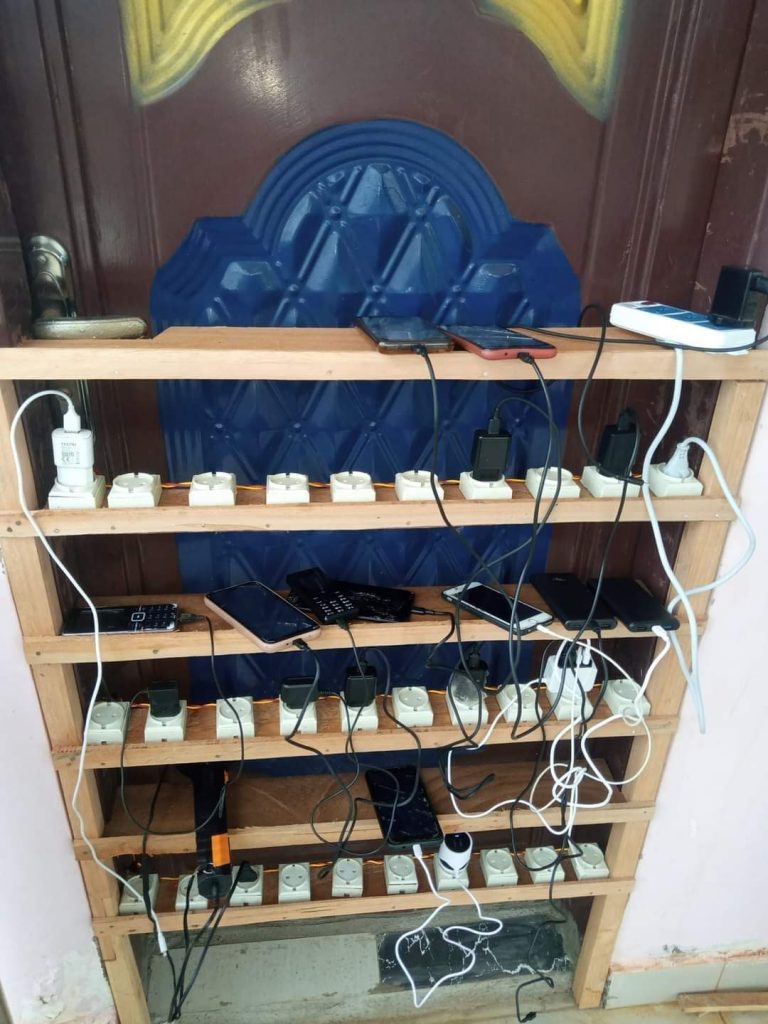 The situation has been worsened by the Anglophone crisis, with Separatist activities making the repair and maintenance of power supply facilities nearly impossible.
You can help support our work through the link below