'Kidnapped' by military because of his name, documents prove "Amba" Denis Johnson is his legitimate name. Reports made on social media and official newspaper stands made rounds last week, of the arbitrary arrest and incarceration of a certain Amba Denis by the military in Ekona, simply because his name Amba sounds like Ambazonia, the independent state separatists are fighting to for in Cameroon's English-speaking regions.
Persons close to Denis say he has had to deal with anonymous threats and attempts on his life on several occasions for bearing the name which he insists was given to him by his parents, over forty years ago even before the armed conflict escalated in 2016. Official documents, his birth certificate and national ID card, indeed prove that the name given to Denis is legitimate and he has been using same from the time he was born.
The arrest made by the military on Denis raised questions on the legitimacy of the name Amba. Many believe that the government forces had no right to arrest the victim if indeed the name was given to him from conception.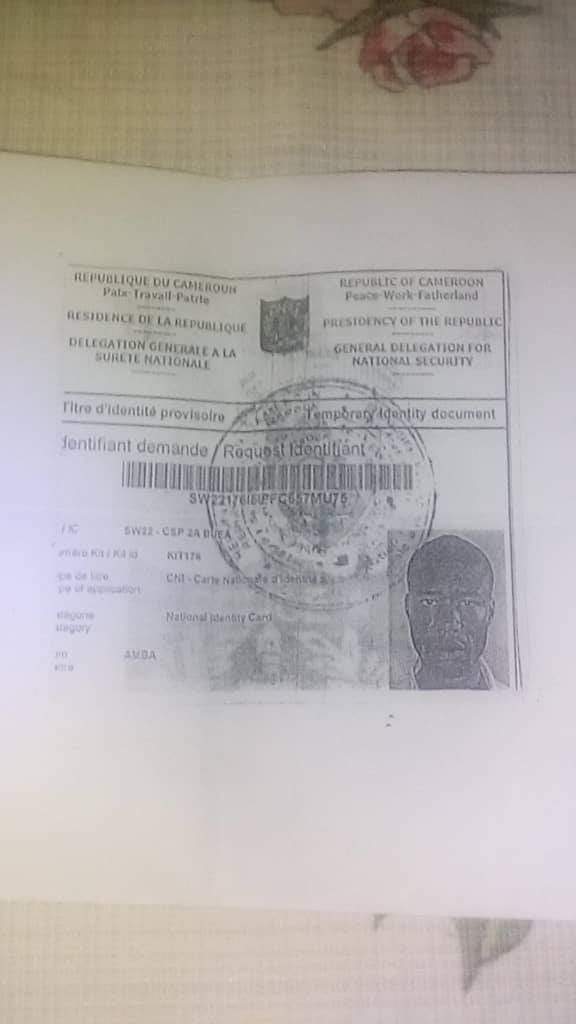 The incarceration by the military has once again been proven to be based on falsehood and assumptions without proper verification. Family members and other relatives of Denis are distraught and concerned over what might be the fate of their son in the hands of the military. "Amba Denis has done nothing wrong and hence should not suffer the consequences of bearing a name which was given to him by his parents many years ago," a native of Ekona retorted.
"Perhaps the military could rewind back the hands of time and warn his parents for the so-called terrorist act," laments a friend to the victim.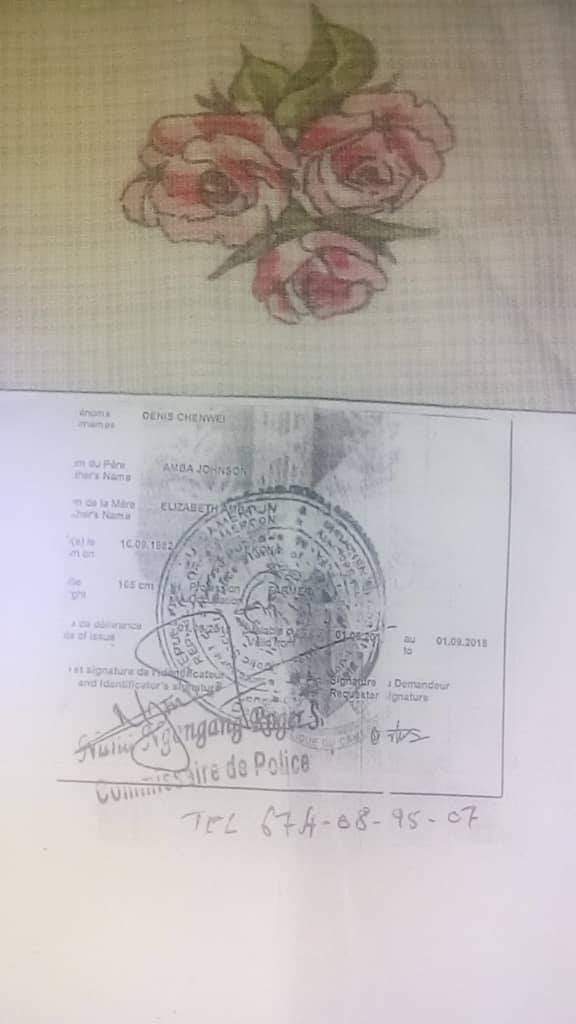 "Denis is a responsible citizen and a father of three kids who entirely depend on him for their daily livelihoods," he continued.
Denis was reportedly picked up by a group of armed military men who drove into one of the CDC farmlands where he was working and took him away to an undisclosed location. His family are demanding for his immediate release by the military.
(c) Mimi Mefo Info
You can help support our work through the link below