There has been a lot of controversy in Cameroon's political scene over the past weeks. While president Paul Biya eventually showed up after months of suspicious silence, many say the regular outings of his son Franck Biya is a possible indication of willingness to transfer power.
The Cameroon Renaissance Movement, CRC party chairman, Maurice Kamto has weighed in on the allegations. Kamto took to twitter moments back to talk against possible succession.
"We will not accept the mutual agreement succession in our country, nor new popular elections without consensual reform of the electoral system" he says.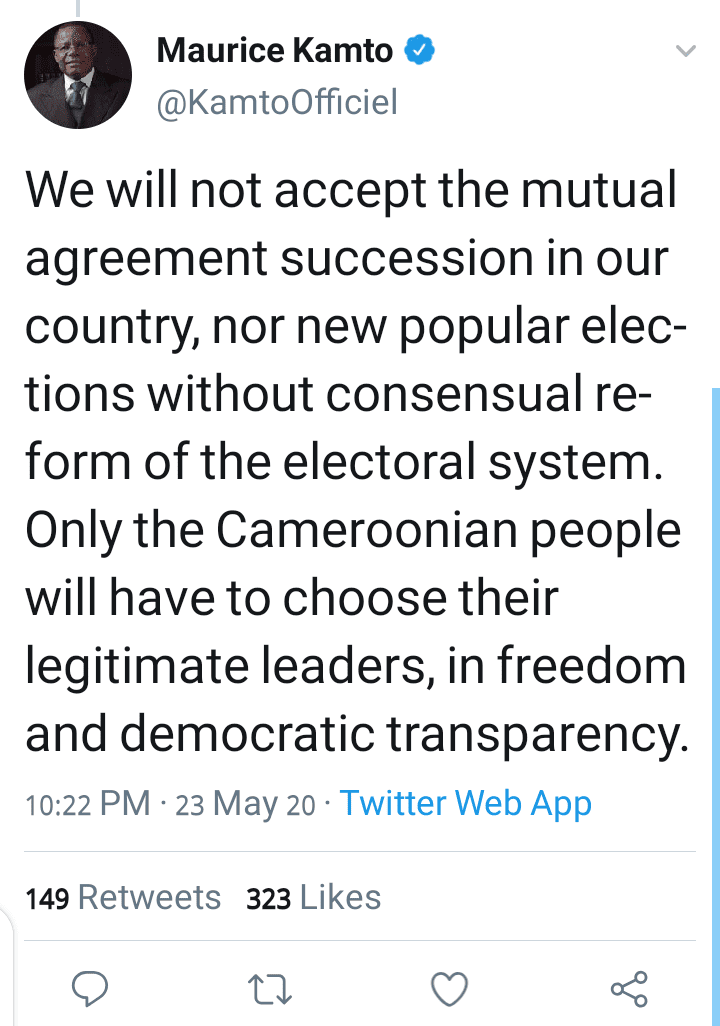 The politician who had highly contested results of the October 2018 polls that saw Paul Biya reelected for another 7-year mandate explains that "only the Cameroonian people will have to choose their legitimate leaders, in freedom and democratic transparency."
After appearing on the eve of May 20th, president Biya dwelled mostly on the coronavirus pandemic, highly ignoring rumours of his demise/loss of control. All he did was encourage Cameroonians to ignore rumours especially those on social media.
Mimi Mefo Info
You can help support our work through the link below