The Nkambe community work initiative on a stretch of the age-old negleted Ring Road project in the North West region, the National Road No11 has entered phase two.
Aimed at rendering the deplorable Nkambe/Ndu stretch passable, the second pahse of the Nkambe Council born initiative targets the almost cut off parts in the separatists strong holds of Mbot, in Nkambe Central subdivision and Mbiye, in Ndu Subdivision.
The areas according to the population have been hardest hit by confrontations between the army and separatists fighters, making repair works difficult, hence the presence of very large portholes.
"The Mayors of Nkambe, Nfor Musa Shey and that of Ndu, Alhadji Borno Kanfon have synergized with their communities to maintain and keep the Nkambe Ndu Stretch of the national road passable throughout this rainy season, and i think this is timely, because the stretch was near collapsing" Ndi, a driver in Nkambe told us.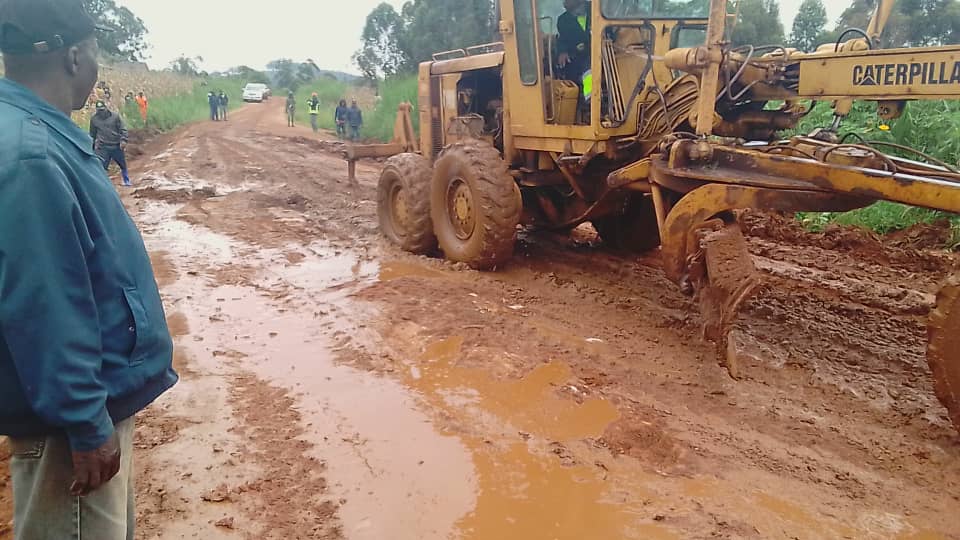 The synergized efforts of two coucils of the Donga Mantung Division, saw the mobilization of the local population with crude tools, behind a bulldozer fueled by the councils, even against the text prohibiting locals from building or repairing a National Road in Cameroon.
"The crisis is there, the effects are there, but despite the differences we hold vis a vis such crisis, we must continue to come together under the factors that unite us, and develop our area. We must hold that, what units us is better than what divides us " Nfor Musa Shey, Mayor of Nkambe.
Considering the sociopolitical and security context, the mayor of Ndu is worried that some of his people had to escap and are suffering out of the municipality.
"I am calling on elites, sons and daughters of Ndu to come back, and propel the development of the Ndu municipality. Let those who moved out, come back because life is ongoing normally. We must unit efforts to develop Ndu" said El Hajj Abdu Kanfon Borno, Mayor of Ndu.
Despite so many challenges faced in terms of finances and security, the two mayors succeeded in mobilizing contributions and their communities to come out massively and repair the bad spots, according to locals. The second phase is coming barely a month after the first phase in Upper Mbot.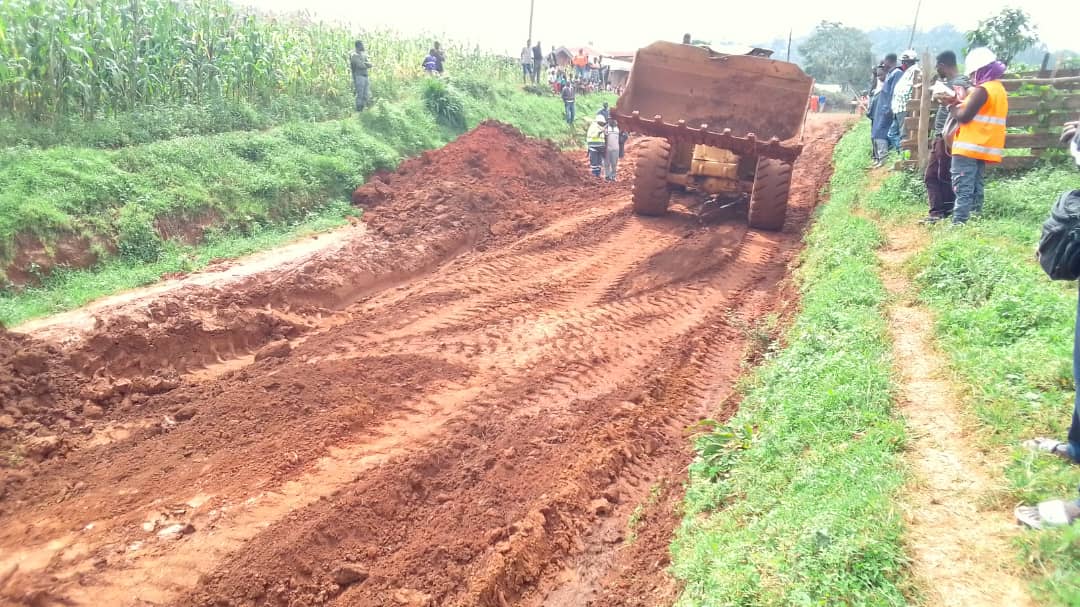 Present at the site, was the Divisional Officer for Ndu, Adamu Swaibu who said he was overwhelmed by the synergy of the Ndu/Nkambe population in the community work despite what he called, a "dull weather"
The untarred Kumbo-Ndu-Nkambe stretch, is part of the famous Ring Road, which has been the major underdevelopmental cry of the people of the North west region of Cameroon Since independence.
It links six, of the seven divisions of the region, and has remained muddy for over the years.
MMI
You can help support our work through the link below