A 34-year-old woman living at Sabongida Quarter in Nkambe, Northwest Region, died this Tuesday morning after setting herself ablaze in the house.
The woman whose name we got as Caroline Kisang is reported to have locked herself in the room at about 7:45am while she was alone, before lighting a fire which burnt her to death.
The fire consumed the entire room and partly burnt a boy who had come to rescue her but was turned down by the woman.
"When she set the room in fire, one boy broke the door and attempted to rescue her but she rather dragged the boy into the same fire. The boy whose back was seriously burnt and now admitted at Binshua hospital, says she refused to come out and rather dragged the ceiling, which already caught fire and the ceiling fell on his back," a Nkambe resident who is conversant with the incident told MMI.
He added: "This lady has tried several attempts to take her own life, which proved futile as evident by her consumption of poisonous substances in the past months," a Nkambe resident told MMI.
"All attempts to rescue her were abortive as she had burned beyond recognition as at the arrival of the population," he furthered.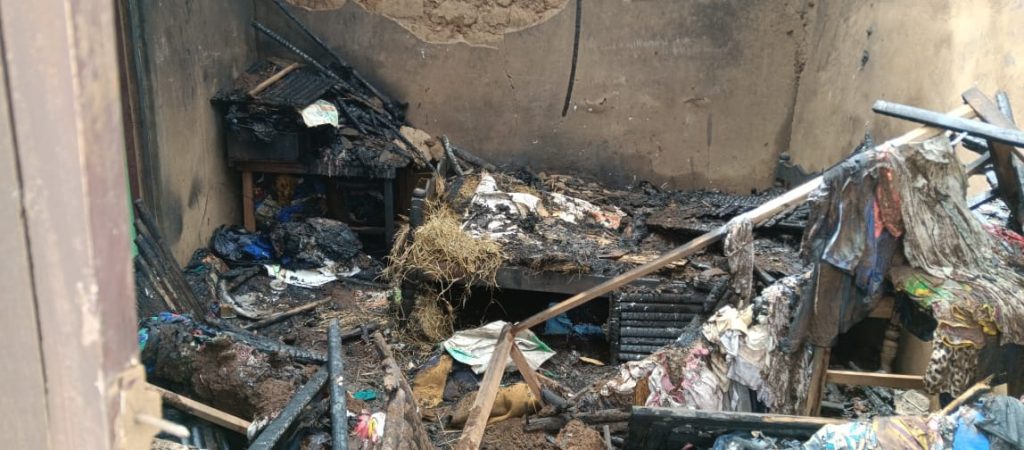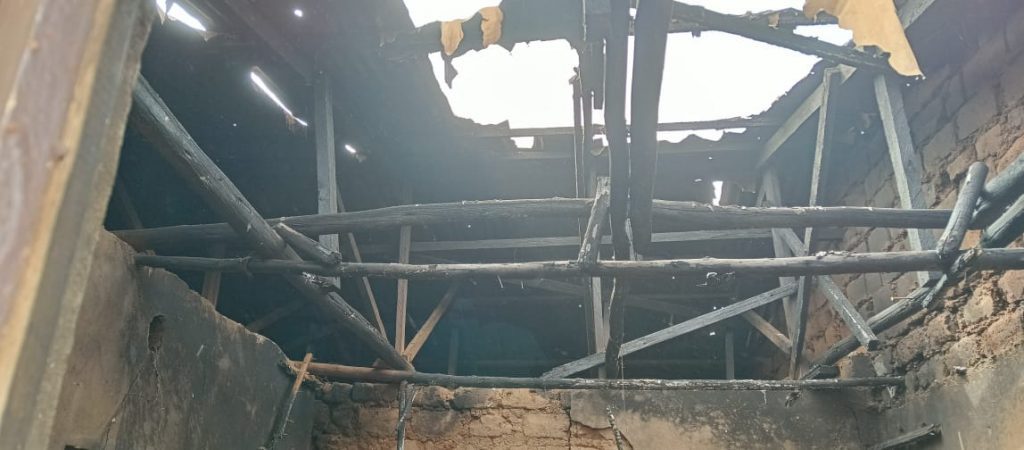 The woman, MMI learned, had previously attempted suicide at least twice but was usually rescued by family members and neighbors.
"She had attempted to kill herself twice. She first drank a corrosive acid and was rushed to the hospital and later on rat poison and was equally rescued at the Nkambe Regional Hospital," our source said.
She is said to have been depressed during her suicide attempts. MMI learned her family had taken her to a pastor and counsellor but it was concluded that her situation was beyond remedy.
Mimi Mefo Info
You can help support our work through the link below