After immense pressure, the Buhari government in Nigeria has dismantled the Special Anti-Robbery Squad, SARS.
This comes after protests in several parts of the country for days. The demonstrations championed by young people across Africa's most populous nation saw the intervention and participation of several Nigerian celebrities. Some took to social media to promote the #EndSARS hashtag campaign, while others went out to the streets.
David Adeleke, who goes by stage name Davido was conspicuously present on the protest ground. Before heading to the streets he had taken to Twitter to condemn the arrest of protesters.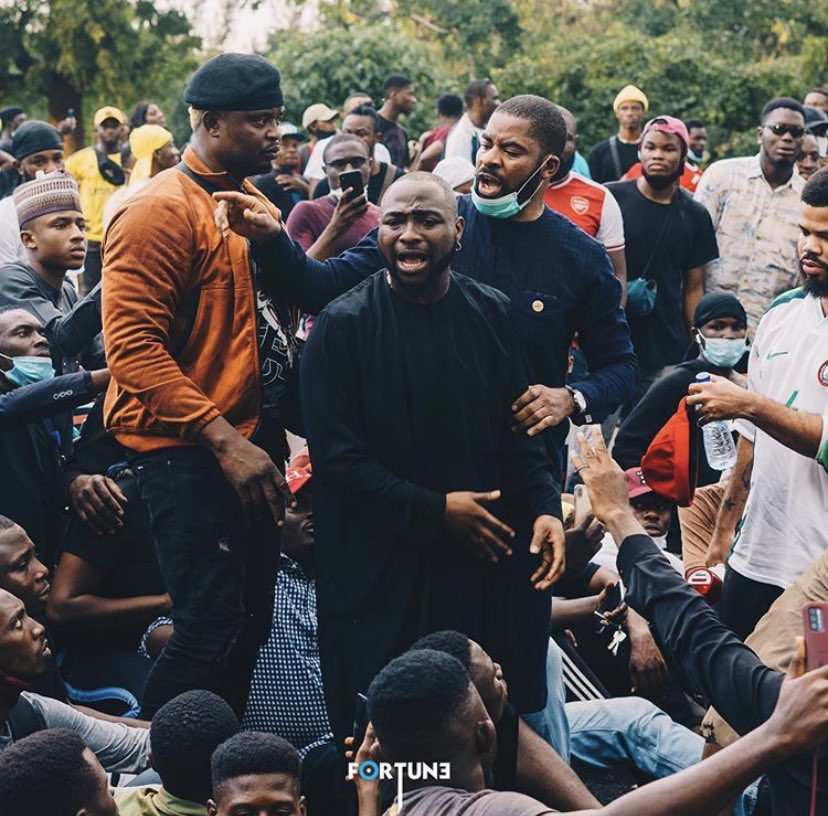 "We want an Executive order, a Legislative action & a Judicial panel of enquiry set up to prosecute those rogues. Nothing more, nothing less!!" Davido wrote.
Young Nigerians were angered by what they called extrajudicial killings, violence and arbitrary arrests perpetrated by members of the SARS police unit.
As they called for corp to be scrapped, Davido lashed out against the arrest of some peaceful protesters.
"I'm on the ground right now in Abuja and it's chaos !! Whaaaaaat????? Over 20 protesters were arrested for no reason and they must be released .. they were shot at and arrested!! We can not take this!" he tweeted.
Other celebrities followed suit, including actor, Jim Iyke, and artists Falz, Wizkid, Tiwa Savage, Run town and a host of others.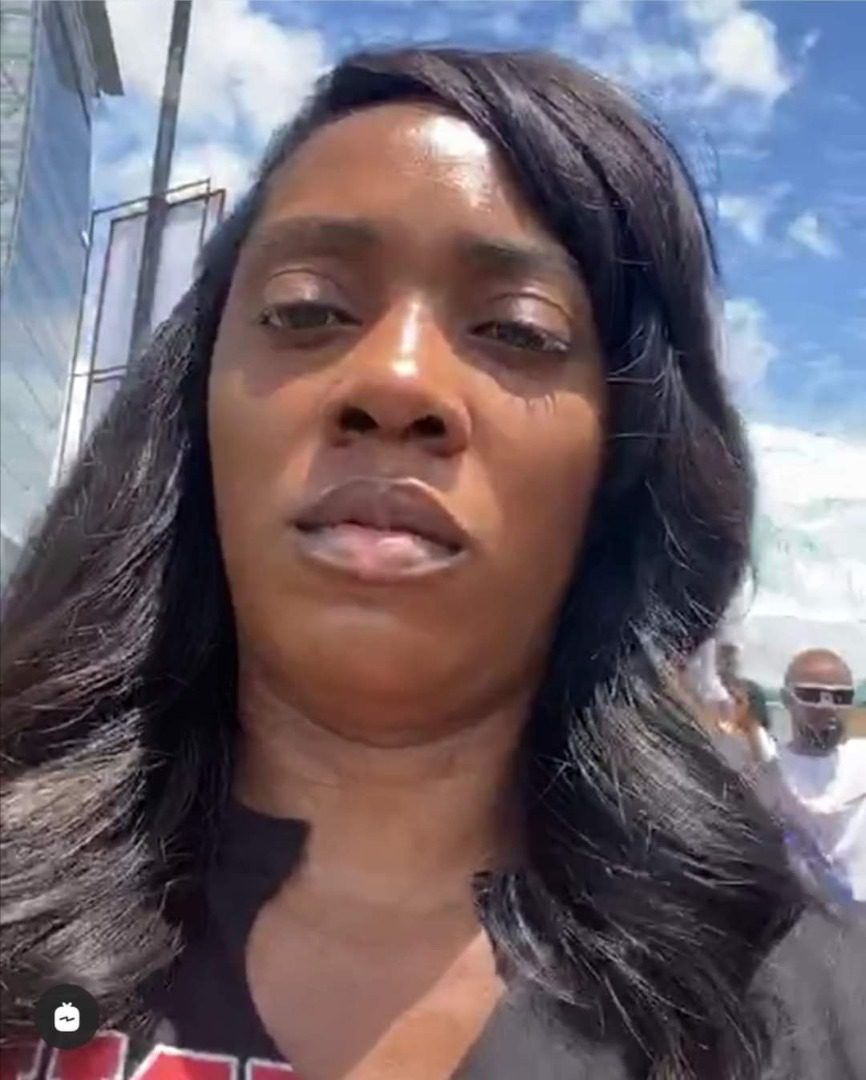 Another individual whose role in the protest can not be undermined is Aisha Yesufa. Dressed in a Hijab, images of Aisha depict her in a face-off against the police as she maintains the statue of liberty-like posture.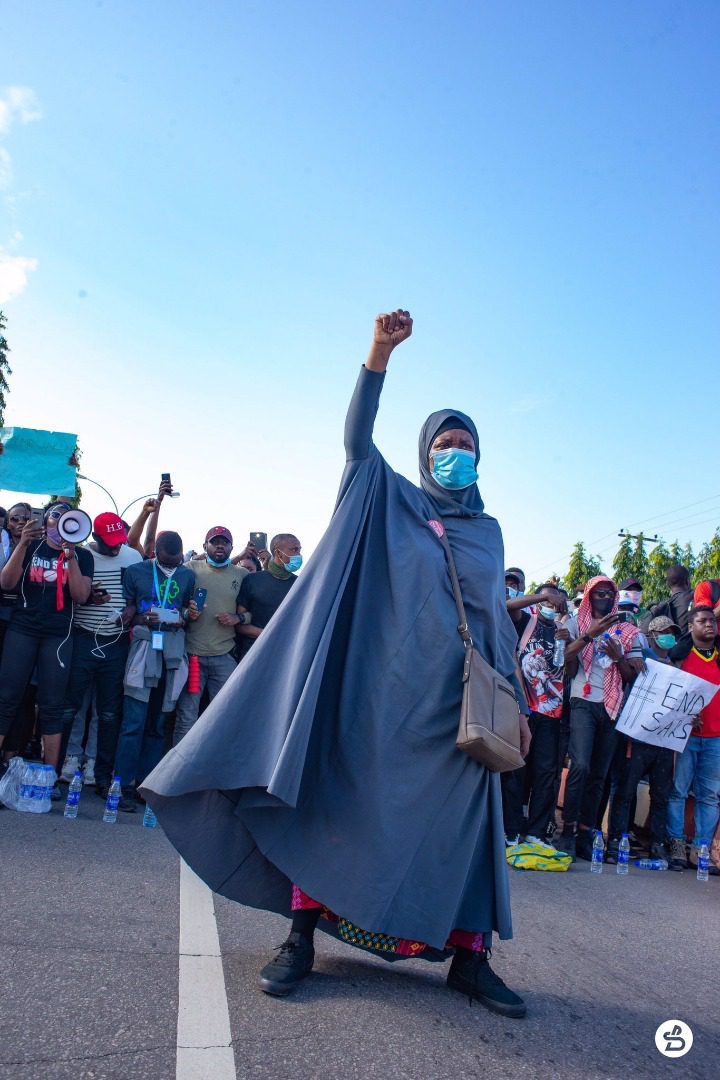 "I still can't believe I am neither dead nor in the hospital. Every step I took yesterday walking away as men of the Nigerian Police shot at me, I braced myself for the moment of impact" Aisha later tweeted.
Despite the dismantling of the squad, many believe more is yet to be done.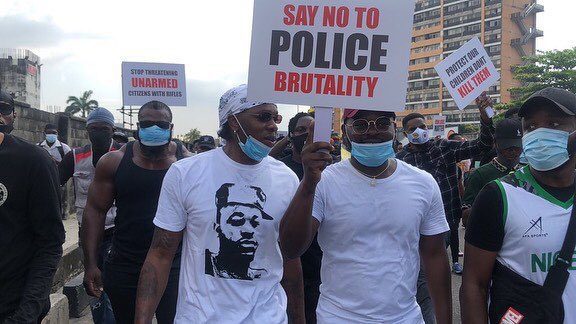 In a subsequent tweet, Davido announced that he was meeting with leaders in the hours ahead.
"I am meeting with the inspector general of police tomorrow 10 am …. all my colleagues if u can get to Abuja tomorrow before 10 am and follow me to the meeting! It would mean a lot" he wrote online.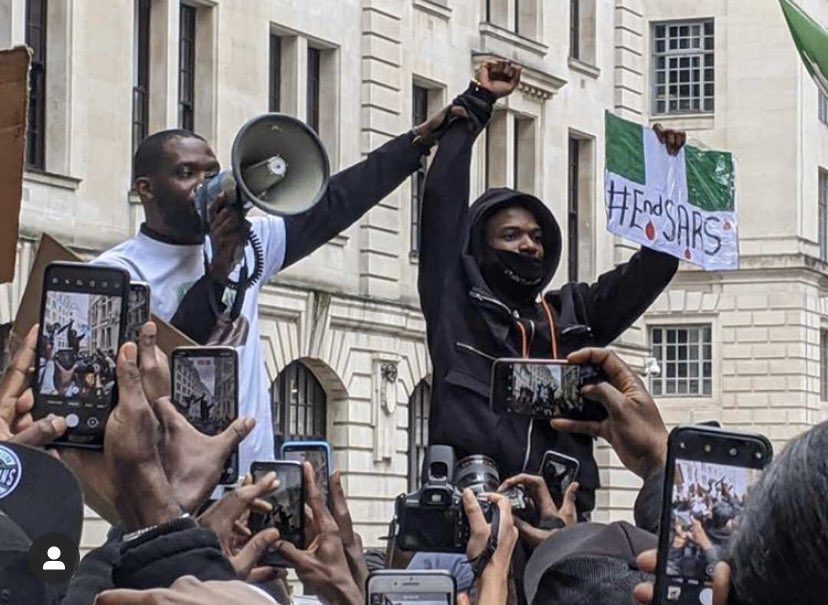 Many Nigerians after the case of the anti-police brutality protests have been calling on others to take further action, to call their government to order over similar concerns of rights violations and failed promises.
Mimi Mefo Info
You can help support our work through the link below